Jon and I have been talking about going to get the boys their first hair cuts for a while now. Honestly they don't really have much hair. They have a little bit on top and a little bit on the middle of the back. The worst part was above their ears.
When the weather was humid or the boys were a little sweaty that part of their hair would not curl but get a little wave or so to it. When the weather was cold or dry their hair above their ears would be incredibly straight and a little bit stringy. Now that it's getting colder and colder their hair hasn't 'curled' much. Without the curl they looked a little silly.
Here is our trip to Super Cuts for the big adventure of the boys first hair cuts.
The first set of pictures is M's hair cut. I figured since he was Baby A in my belly that it was only right for him to go first.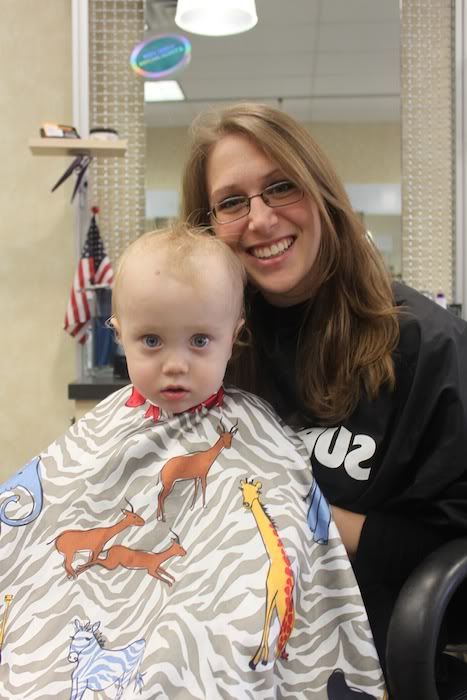 I had an awesome job during the hair cut. I got to have the boys on my lap during it. I thought I would be the one taking the pictures (since that's normally my job) but Jon took the pictures because he thought I would be better at holding the boys 'still'.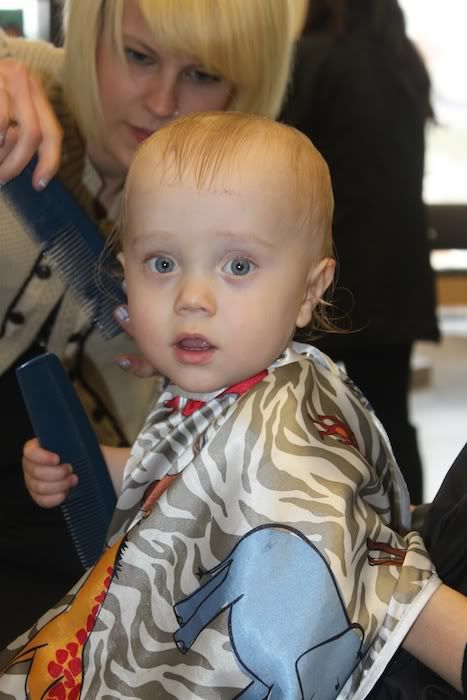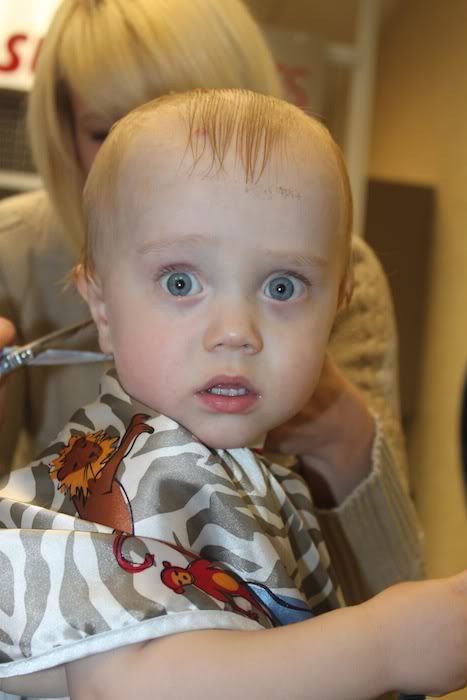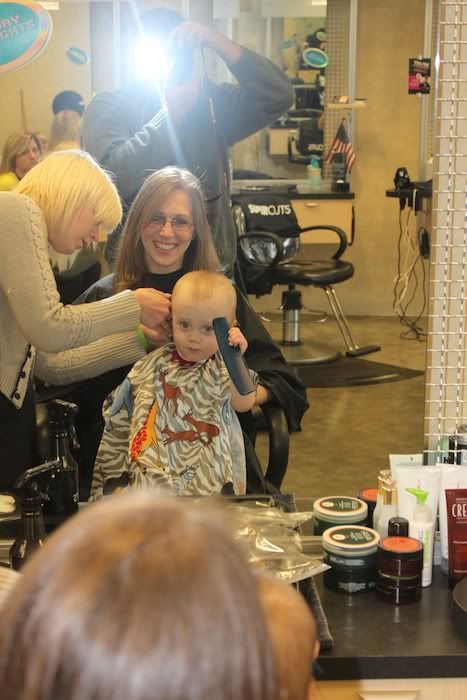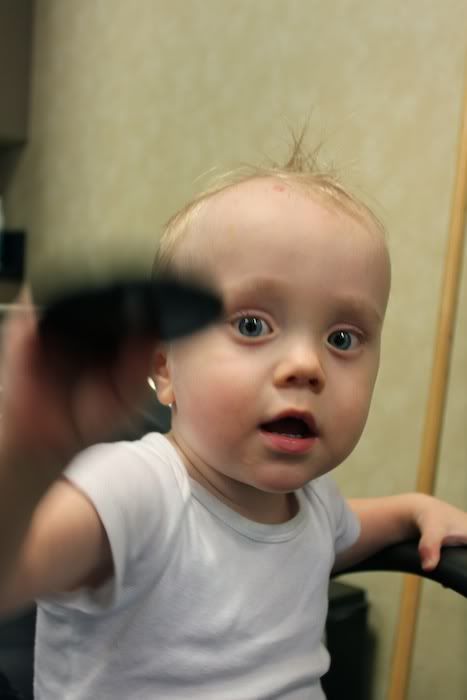 M even helped comb his hair.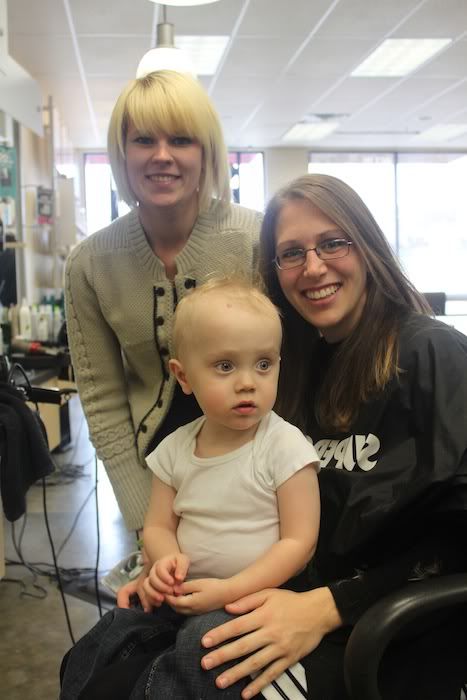 M's final product. I think he looks SO cute! We left most of the bulk on top. She only did a little trim on the 'bangs' .
M did so good during his hair cut. I was a little worried that he wasn't going to be happy about it. He was so tired. We went to church in the morning (during his nap time). He fell asleep in the car on the way to the hair cut and seemed to be a little happier once woken up.
This set of pictures is of G's hair cut.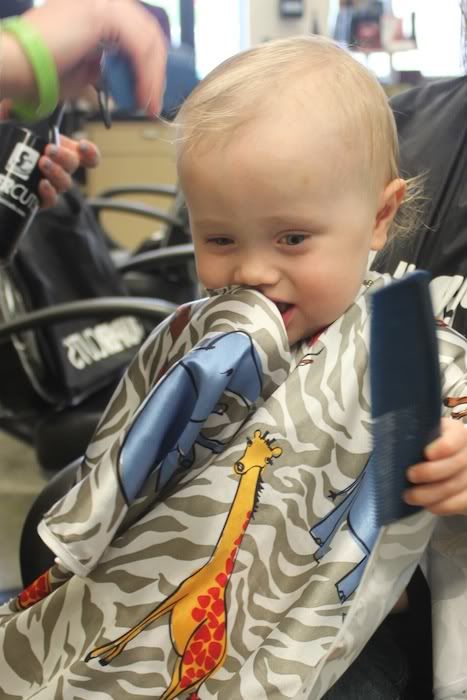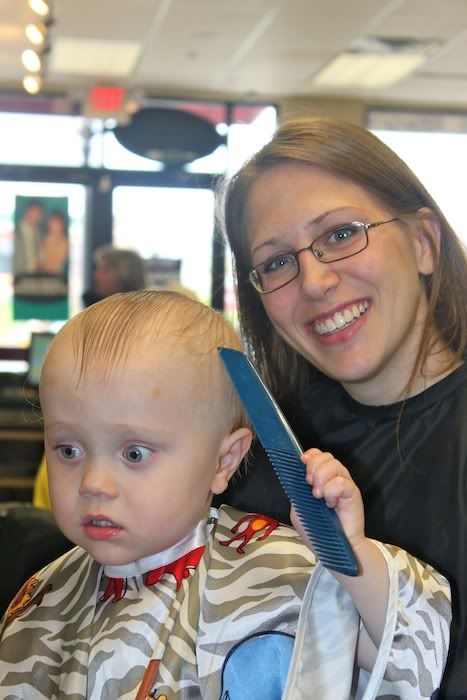 G helped comb his hair too.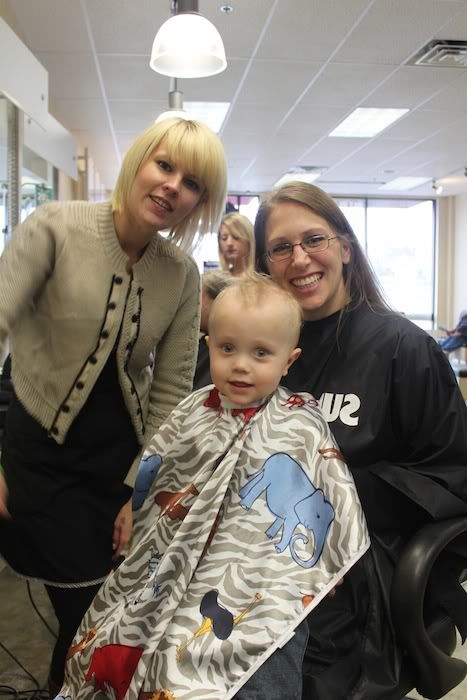 Finished product. He did amazing during his hair cut. After M was all done and we told G it was his turn he said, I try. He was excited to have his turn. He sat in the chair and held onto his comb combing his hair when ever he had the chance.
Is this not the cutest picture of the boys. All done after their hair cut.
M wasn't thrilled with having to wait until G was done. He was ready to go back to bed. He would have been fine but with Daddy trying to take pictures of G he was getting a bit antsy. So Daddy decided to give him his phone. He talked so perfectly on his phone during and after G's hair cut.
A little recap...