Since being pregnant I have been craving sweets and more sweets. It was exactly the same when I was pregnant with the boys. During the first trimester and I EVERYTHING and SO MUCH of it. After the 1st trimester I rarely ate. When I did eat it was something sweet. I'm in my 2nd trimester now and once again I have stopped eating. When I do get hungry of course what do I want... sweets.
Since I want sweets I decided to make a cake. I know that I will have plenty of help eating it. Hubs and the boys would NEVER turn down a piece of cake.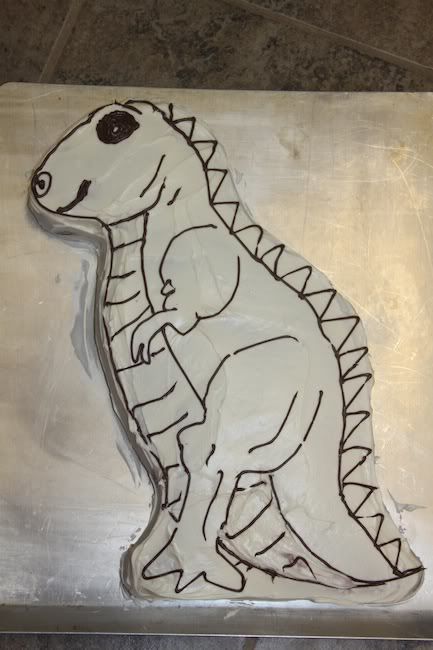 My mom had a Wilton dinosaur cake pan from when her twins were babes. I stole it from her during the summer and thought I would make a cake for the boys with it. It's nothing special but I know my boys will love it. Jon said what do you mean it's nothing special... for a cake you just threw together because you wanted cake it's awesome. I was glad he didn't laugh at me.
But before we have cake... we MUST eat dinner. Well at least the boys must.
I was home alone again for dinner and I was so annoyed about it. I had no idea what to make. I hate making dinner when it's just the three of us... basically because only the boys eat, I just watch.
I called hubs while he was on his drive and he suggested a quesadilla. For someone that doesn't like cheese... I'm surprised he came up with this. So glad he did.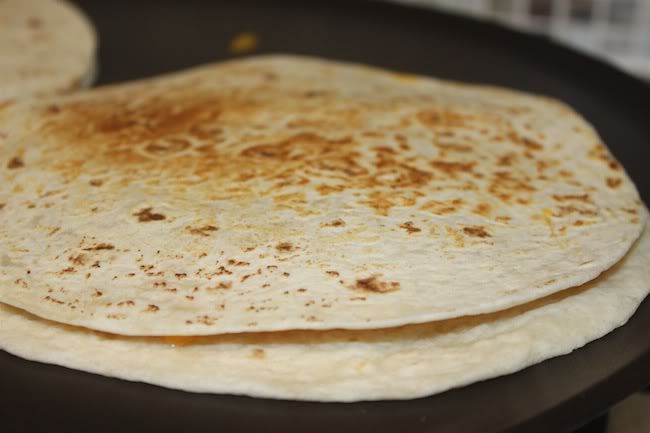 They came out SO YUMMY!! For a girl that loves cheese I actually used too much in these :( The boys LOVED them but I just wasn't thrilled with the cheese amount.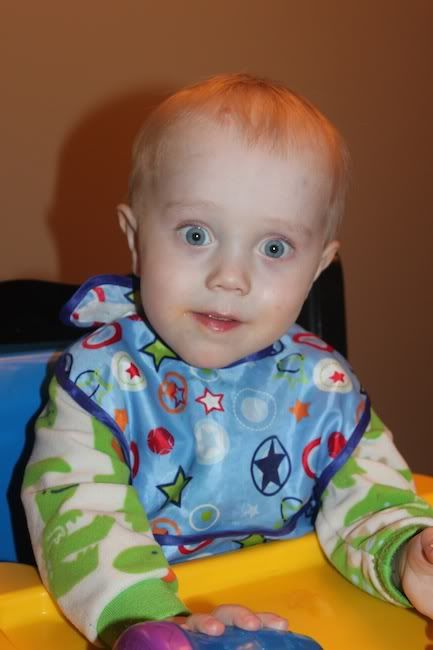 You can see the cheese smudge on the corner of M's face.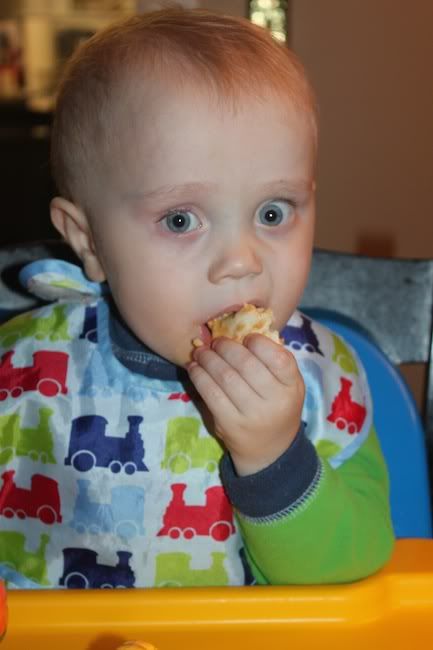 G enjoying his quesadilla.
Moving onto the cake... YUM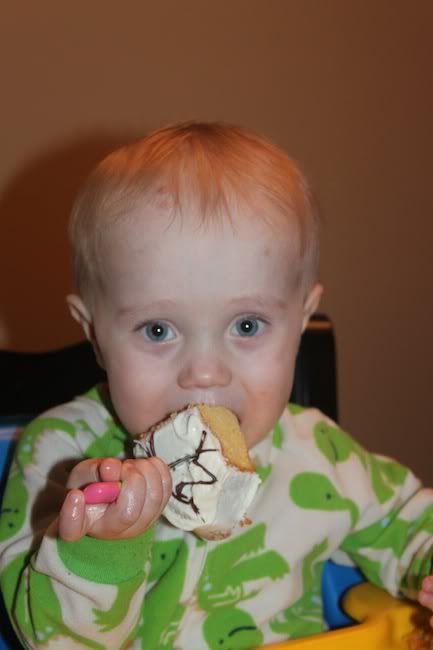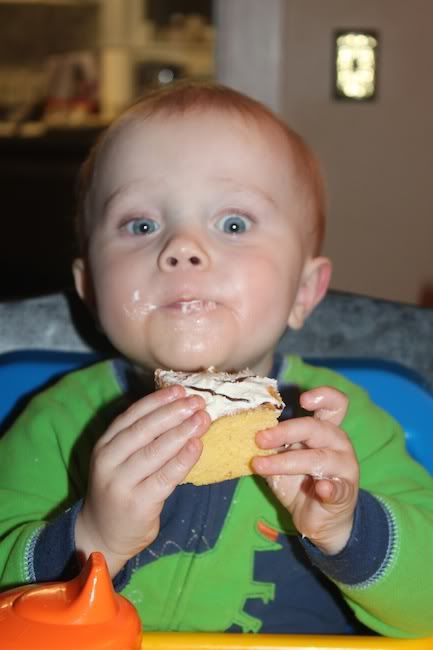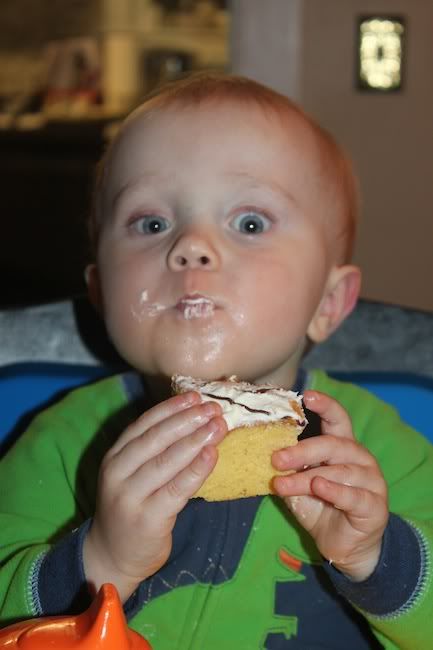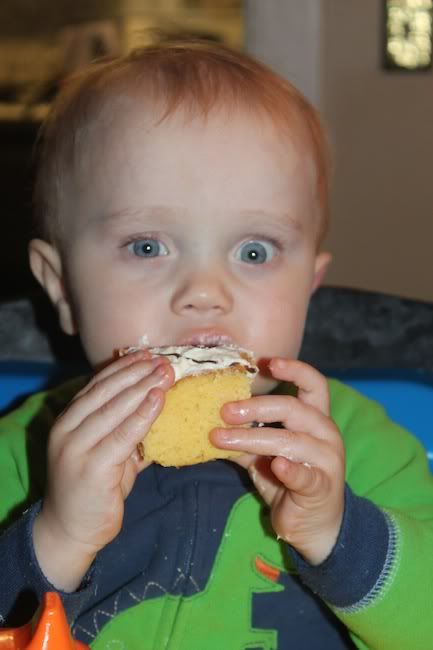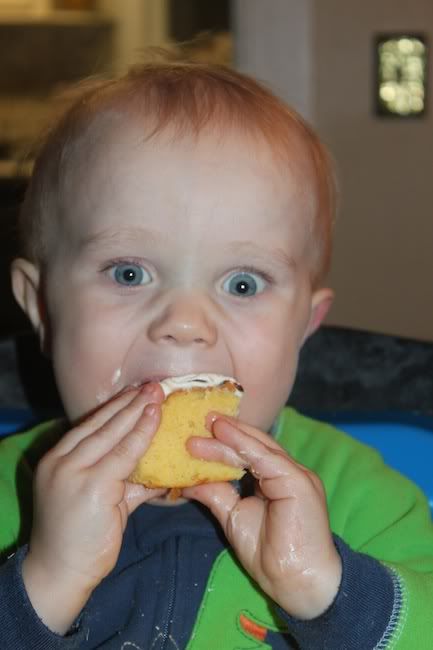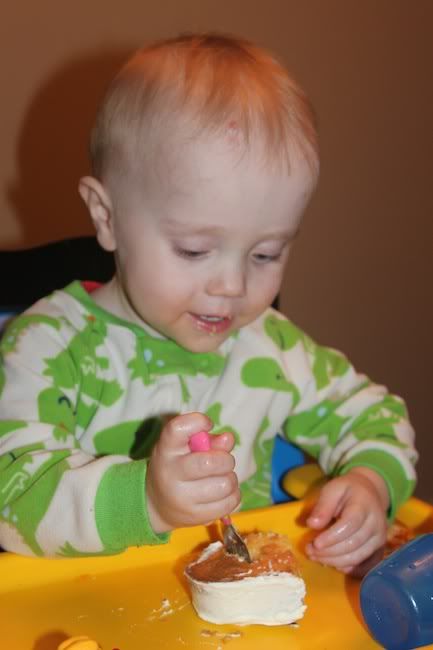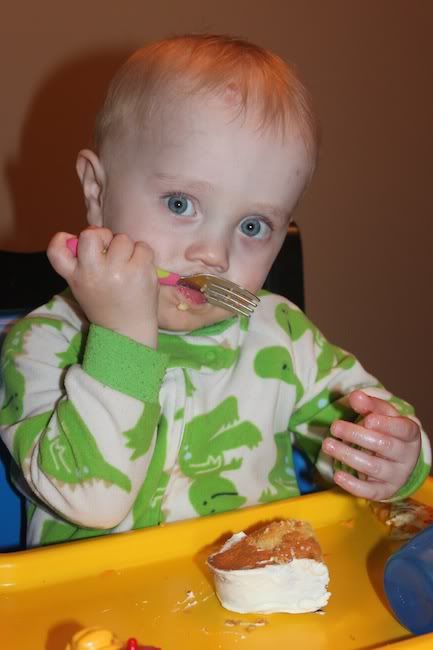 The boys enjoyed their cake OH so much. They were even wearing their dinosaur pajamas for the occasion.