After pumpkin picking we went back to the house had some hot chocolate and apple cider and carved our pumpkins.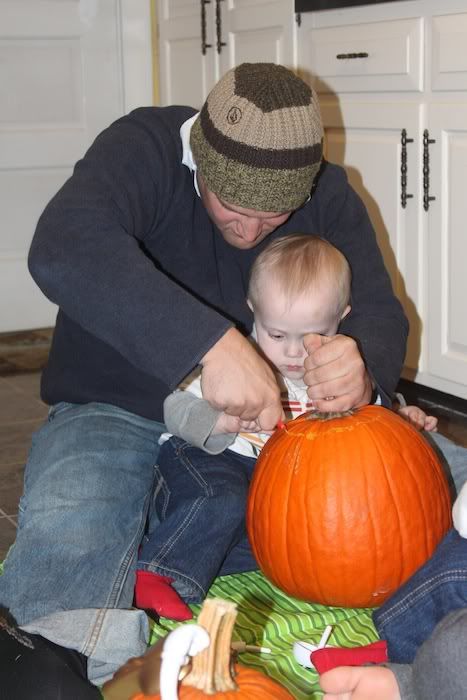 G would not put his hand in the pumpkin.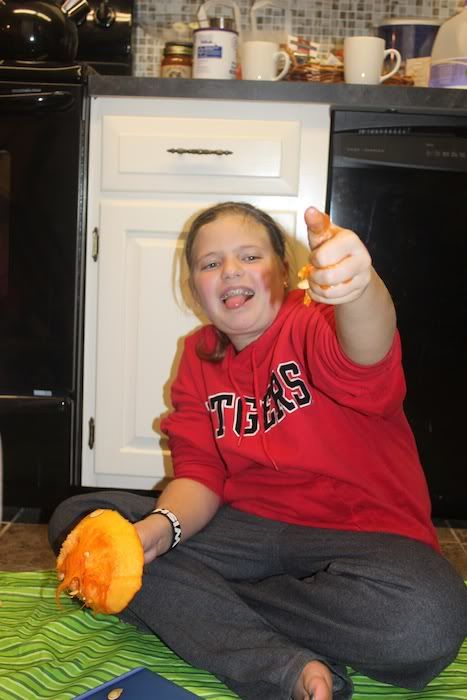 Brooke didn't seem to mind. :)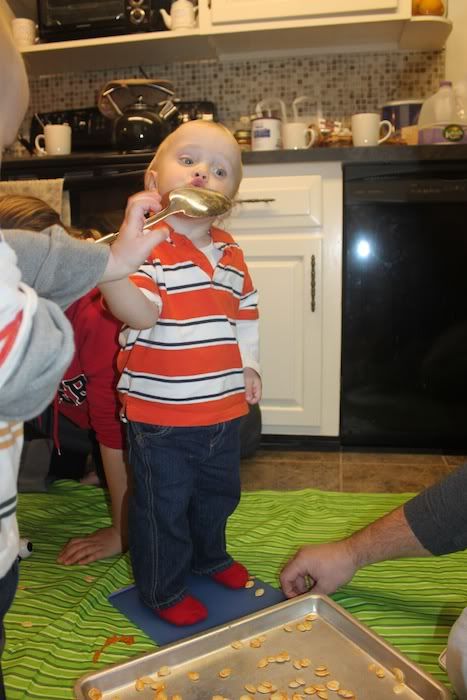 M was stirring the seeds and pretending to eat them.
Jimmy and I had a little contest. It took him SO long to gut his pumpkin. As he was doing it he said, I thought this would be more fun. Apparently had hasn't done this in a long time haha. He cut the top off then took out some seeds and then began to carve the face. When we has done carving we were all laughing because you could see the strings and guts still inside. He tried to get the rest out. As he was getting the rest out and we were all laughing he said you couldn't do any better. My Aunt said I wouldn't test her.
Of course I began carving. The whole idea was for me to get the pumpkin done before he finished. I did. haha. (Granted he just kept scarping the inside of his until I was done...so he probably could have been done).
The finished product. Mine is on the left his is on the right.