When we were in Minnesota we had the chance to go to one of my brothers football games. We (hubs) was sad that it was an away game. He played for the same team when he was in high school and would have LOVED to go to a home game. Never the less we were thrilled that we got to see one of their senior year games.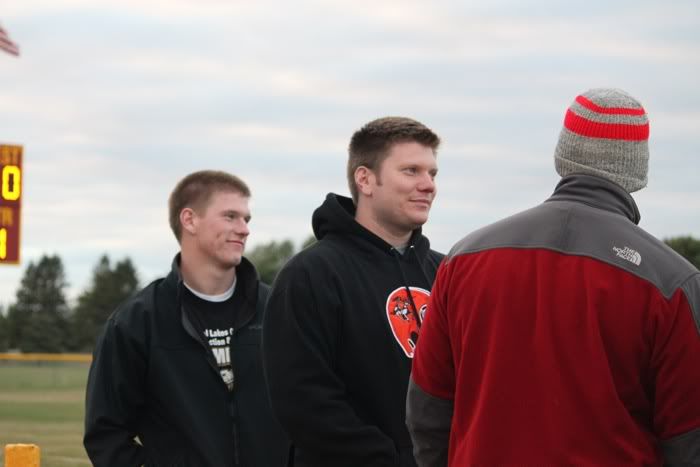 Most of Hubs family came too. His little brother L and fiance M, his older brother K, his mom and his dad. It was great to have them all there. They were (especially grandma) all very helpful with the babes so that Hubs and I could try to watch the game undistracted.
M and J are 2 out of 3 (I think three, maybe four) captains of their team. They LOVE football and get extremely pumped about the game. During half time G and I were sitting on the corner of the field and I heard M and J pumping up their team. As much as I laughed because I thought that it was ridiculous I had to think about it in another way. I was so proud of them. Cheering on their team mates, giving them pointers on how to continue with their win. Let's just say I was a proud sissy. :)
The huddle where they called the players names.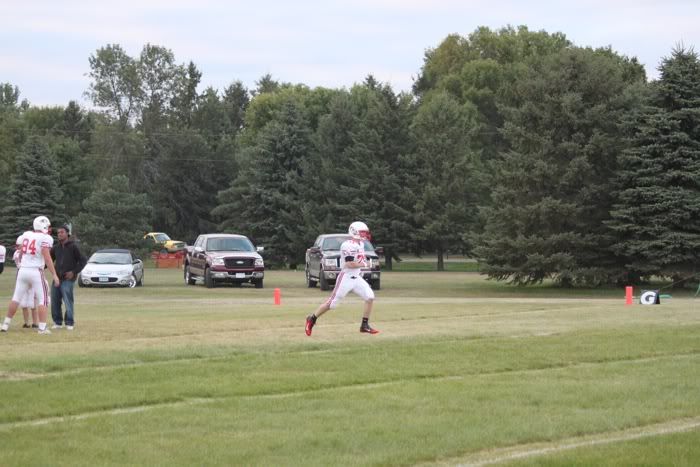 J's name was called. #70
J pumping up the players that have already been called out.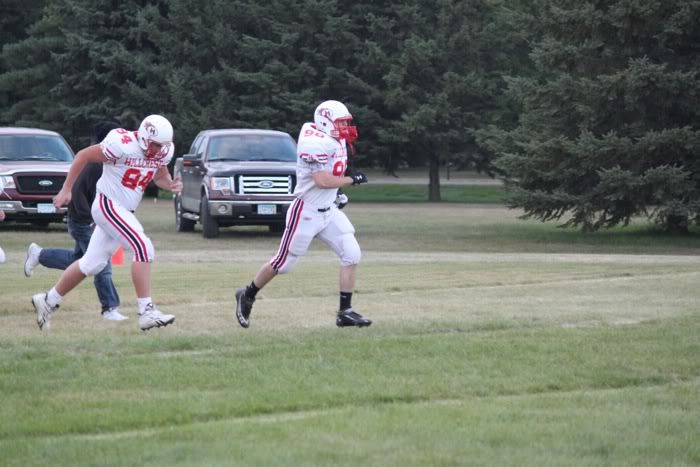 M's name was called. #96 Sadly he was the last name to call so the picture isn't that great because the rest of the players (that didn't have names called) game running right after him. So I didn't get a good picture of his 'big entrance'.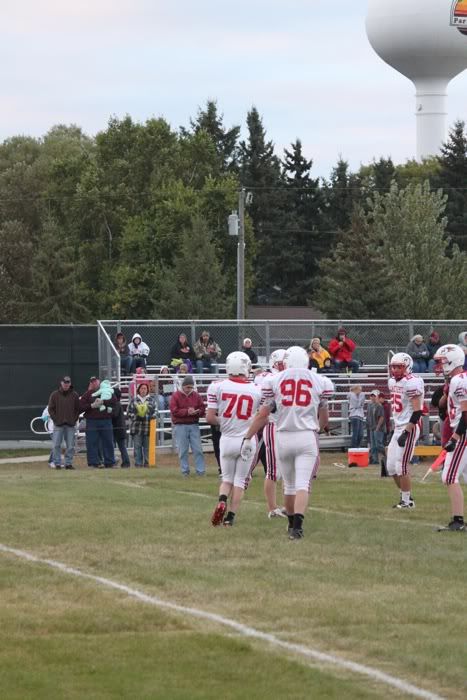 M and J running onto the field to get the game started.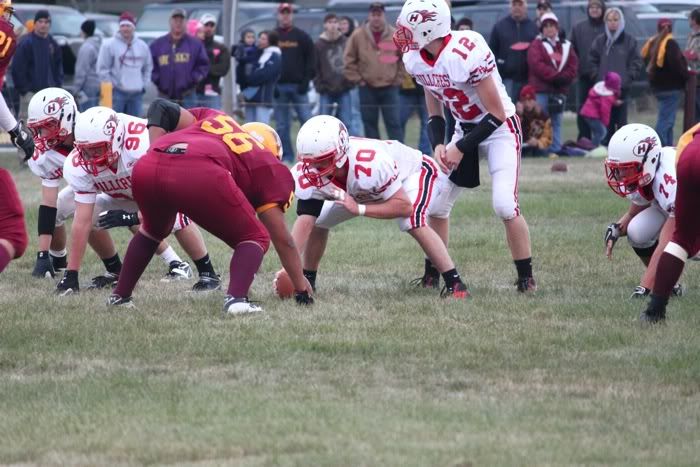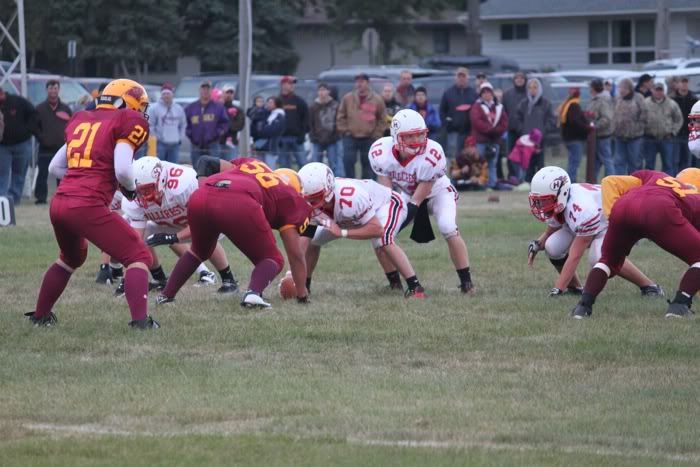 I loved that M and J were next to each other basically the whole game. It made for easier watching. :) and fun that I could get them in the same picture.
My boys had a blast at the game. They were walking around like abominable snowmen. It was super cold that night. They had on thermal pjs, jeans, long sleeve shirt, 'fur' lined sweatshirt, and a winter coat. Topped off with mittens and a hat. G would try to play in the dirt and he would face plant because he couldn't bend easily. At least when he face planted he landed on the fuzzy part of his hat.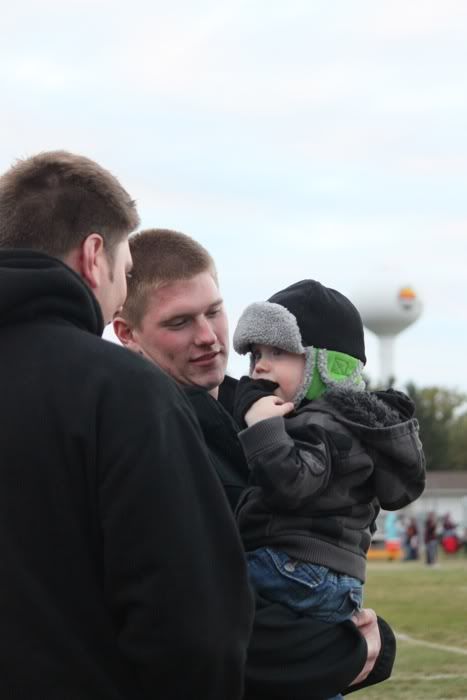 Here's M with his Uncle L and Daddy. This was (obviously) before the sun went down. Once the sun went down the winter jackets went on.