Our lazy Sunday started off with going to church, coming home eating a yummy lunch, and then taking a nice long nap. Well the nap was for the non-football watchers. Me...I would rather a nap than watch the Vikings game (or any game for that matter).
Before the kids nap they played in Grandma and Grandpas huge basement waiting for lunch. It was a yucky rainy day.
G and Hubs sisters little girl M. They enjoyed sitting at the table together quite often.
Isn't he cute.
She's pretty cute too.
My boys have always loved balls but M had a connection to this ball. HAHA He would not let the football out of his sight. It made Hubs proud.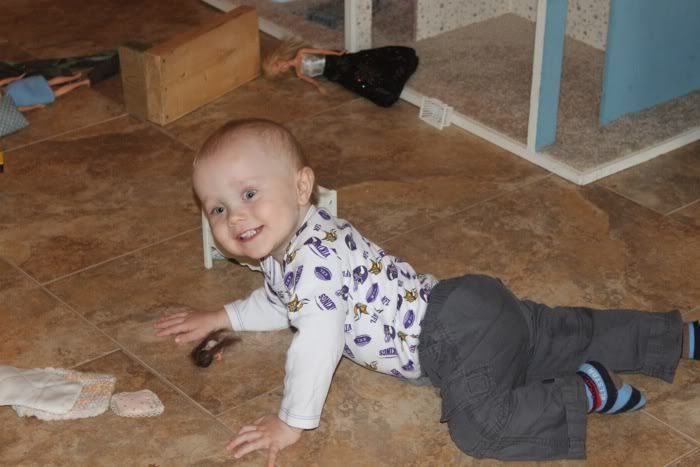 You have seen in other posts that my boys lay down on the floor when they are getting tired. Well two days in a row G took the little doll house pillow, laid it on the floor, and laid his sweet little head on top of it. He thought it was just so funny. It was!
Mommy thought she'd go over and cover him with the blanket he found.
M and his ball again. I don't think there are many pictures without him with the ball.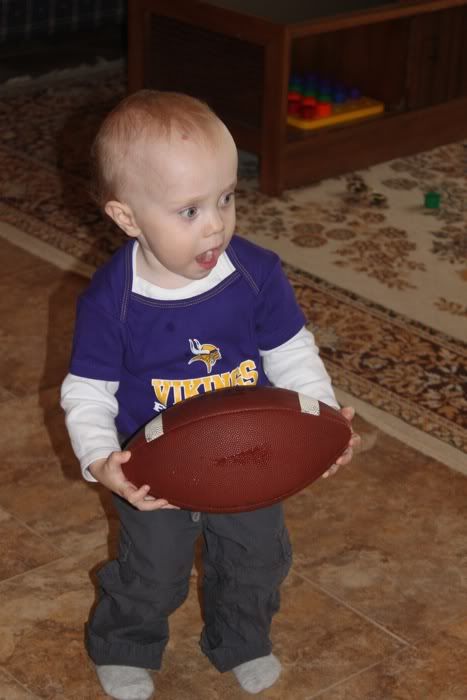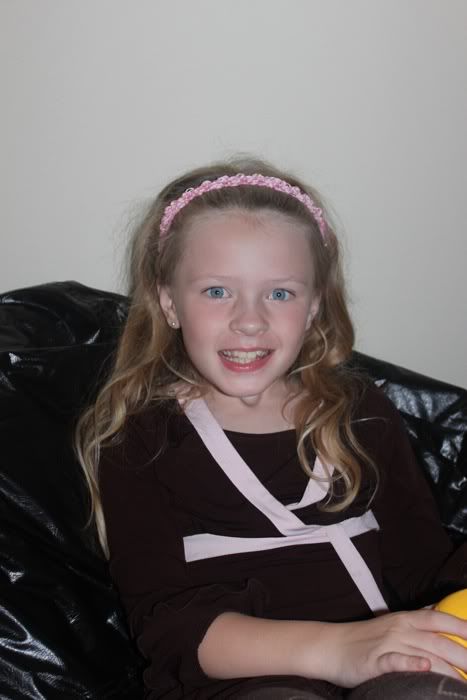 Hub's older brothers oldest S. I can't believe how big she is now. She was only a month old when Hubs and I got married.
The rainy gloomy days finally turned into a nice one. We all decided a little fresh air would do us good.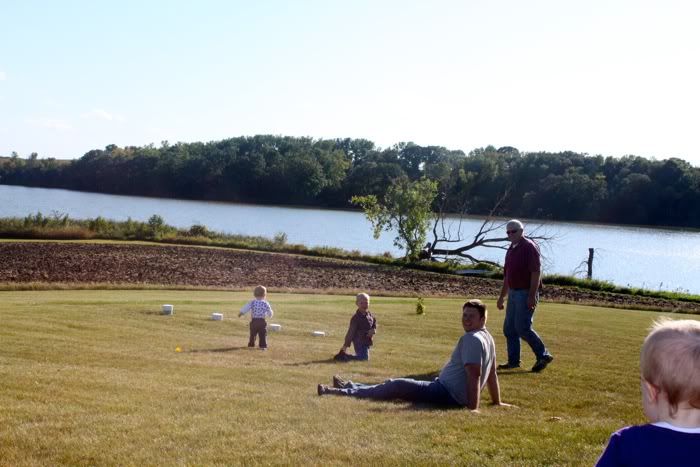 Look at this view. Would you not love for this to be your back yard?!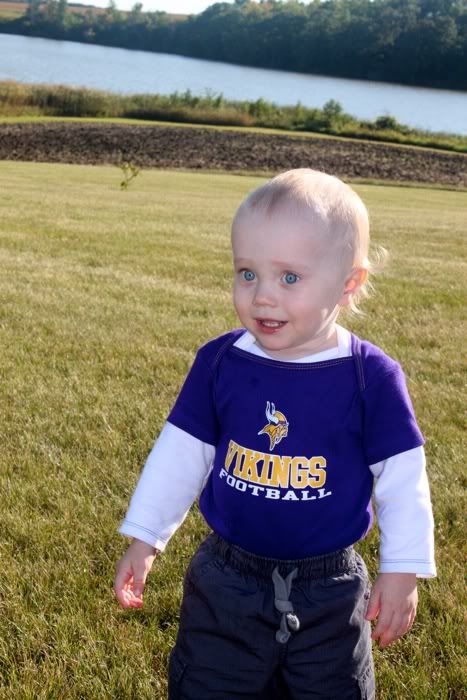 M spotted something he wanted.
Me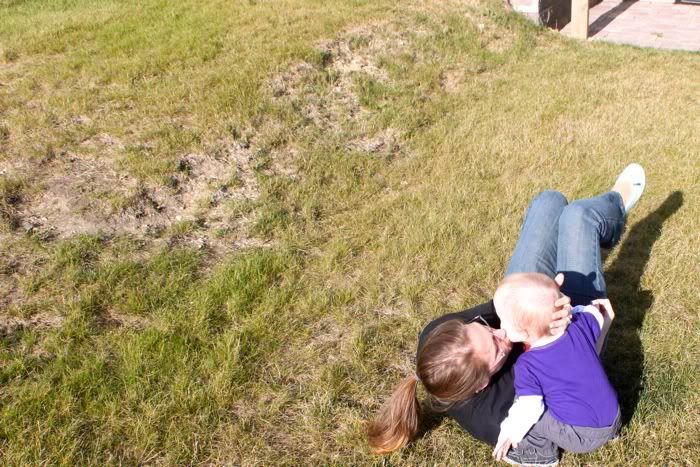 M going in for the kill :)
I love my boys!
I love this sequence of pictures of M with the football.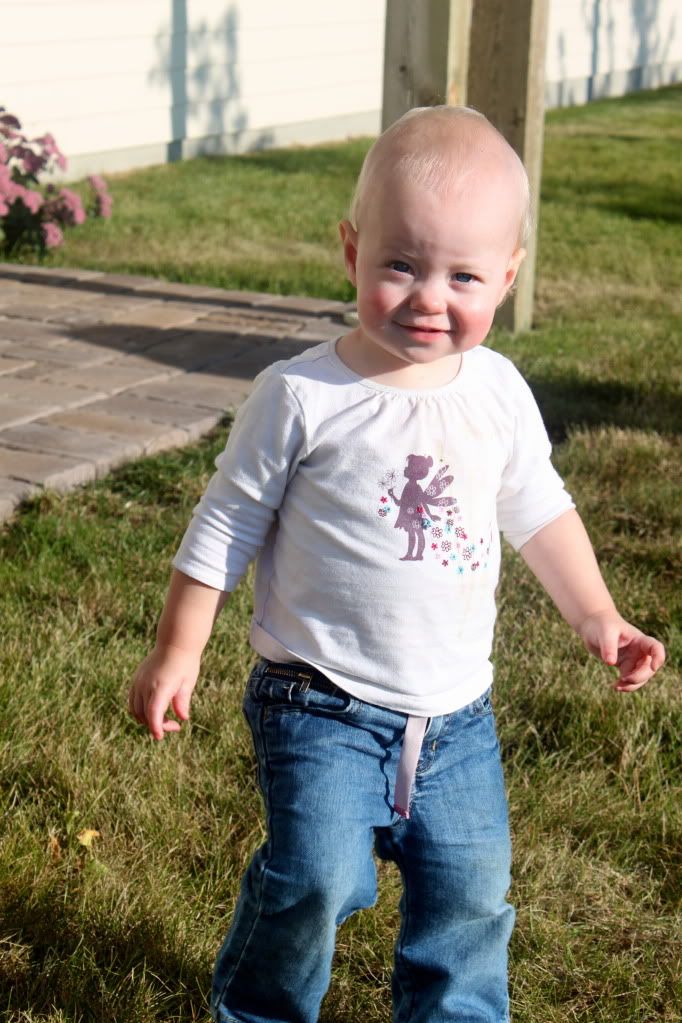 Hubs sisters little girl M again.
Hubs sisters oldest K playing with our M.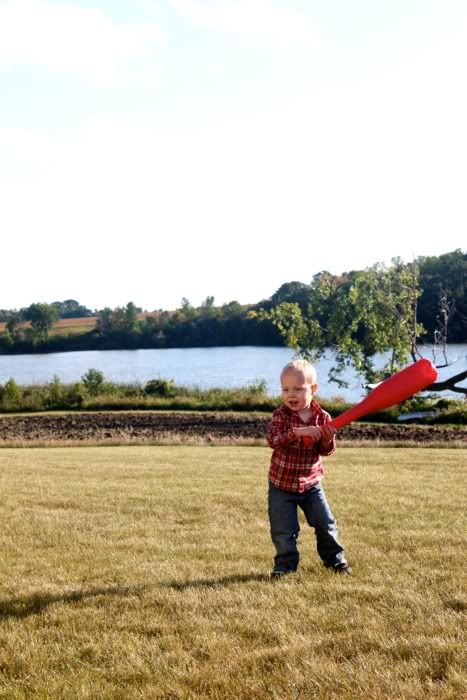 Hubs sisters middle, I.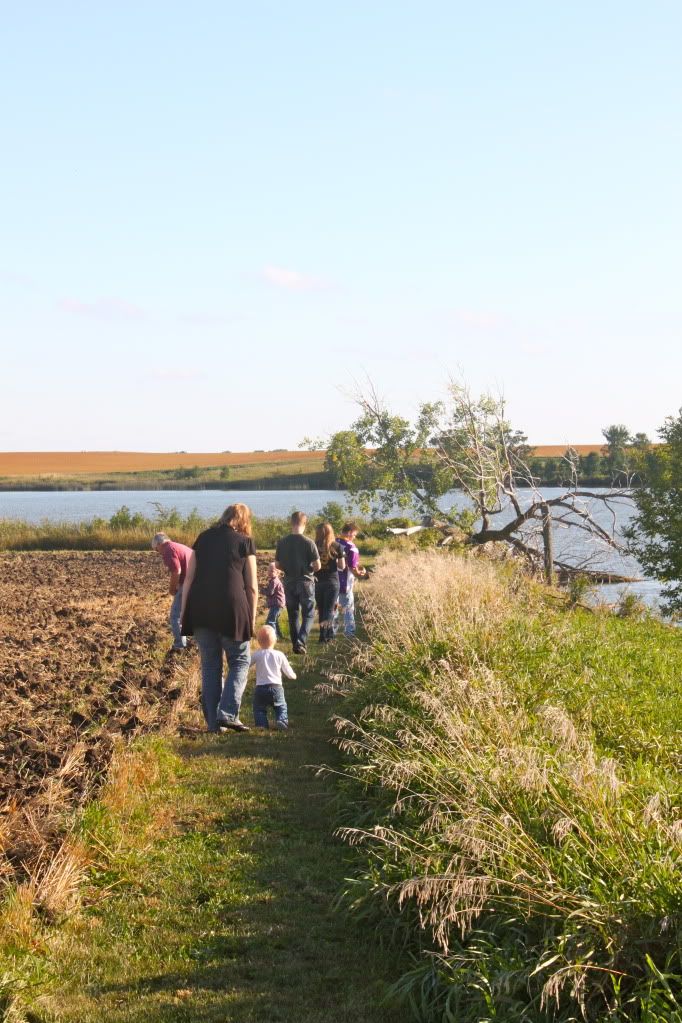 Apparently the grandkids love to walk the path beyond the field to throw rocks in the lake.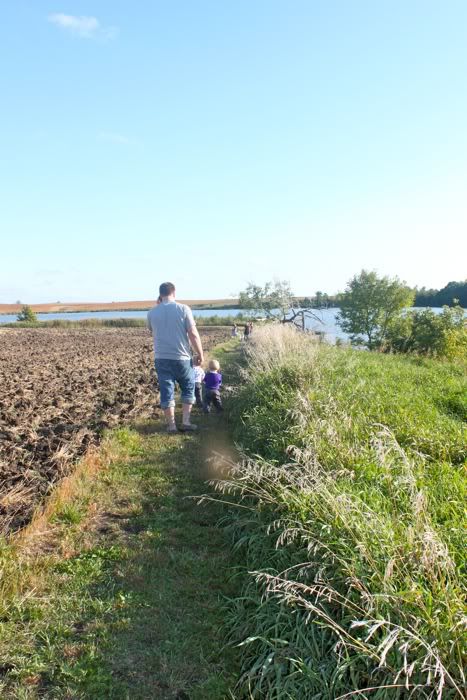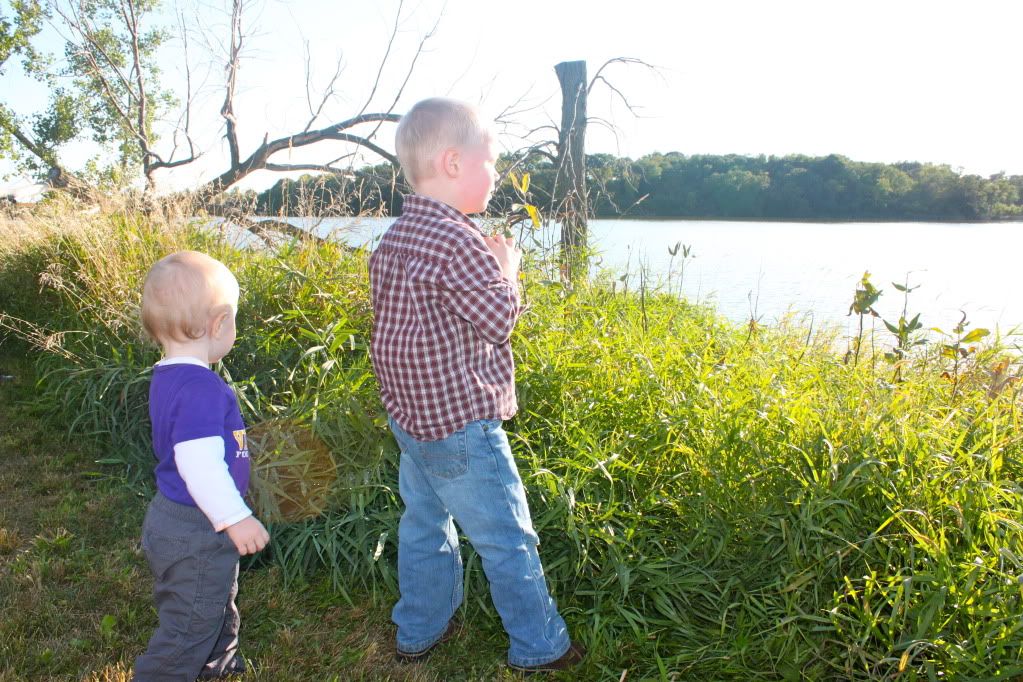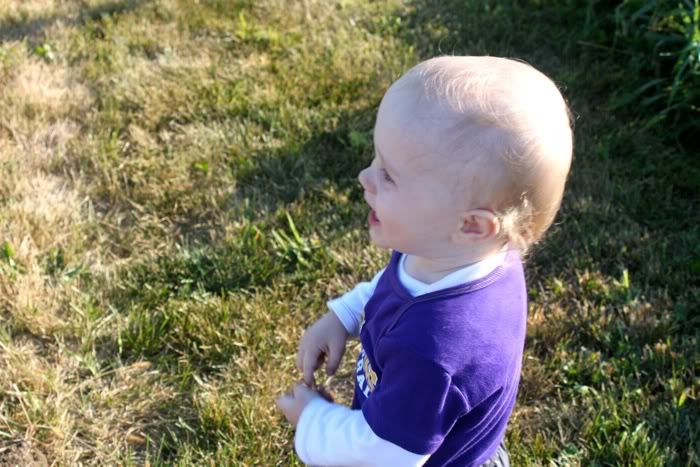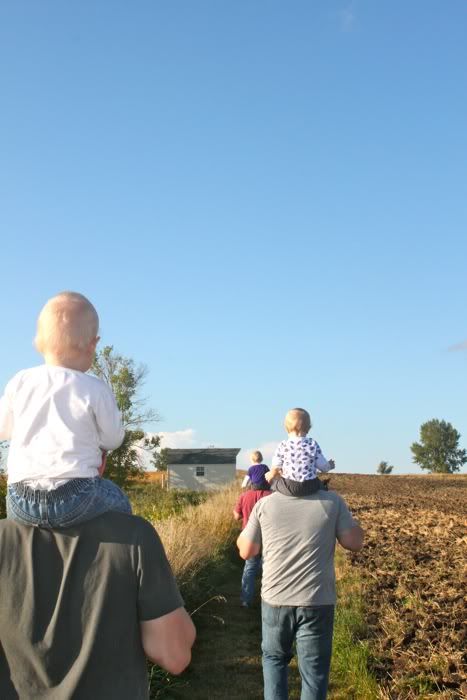 Before the boys were put in their jams Hubs younger brother L wanted a picture with them. They were all dressed up in their Vikings wear.
The football hold. :)