After lunch we decided to go in the pool. The baby pool. The big pool is still way TOO cold for me! That and honestly I have NO idea how I would do that on my own. The ladder isn't in the pool yet so I would have to set the boys down so I could jump in and hope they don't run away or jump in. Then I would have to pull one in at a time. I would have to do the same to get out. I just don't see how that is possible. THEREFORE the baby pool! :)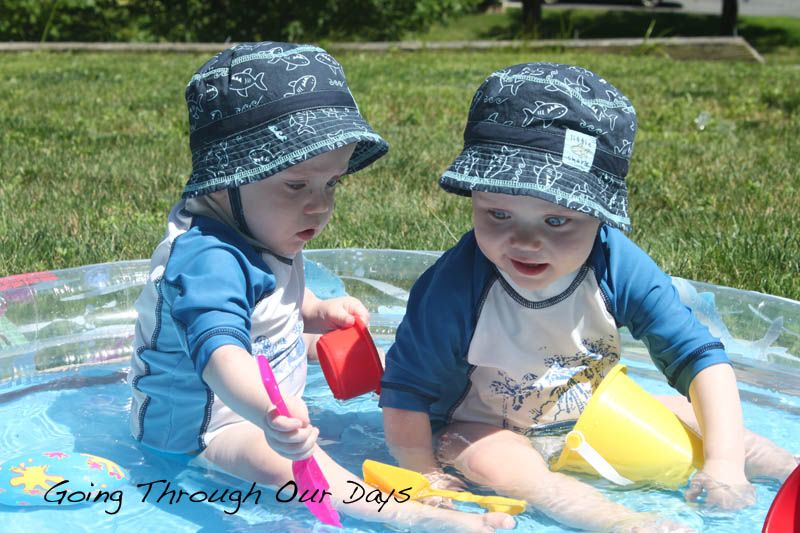 I brought out their little sand pails and shovels. I thought it would be fun for them to use these since they have never been used before. The boys LOVED them. They shoveled water for over an hour.
They LOVED filling their cups and pails up with water and dumping them out. I was sitting in the pool with them and I would dump cups of water out. The boys would try to catch the water. They were giggling and giggling .... ugh, so cute!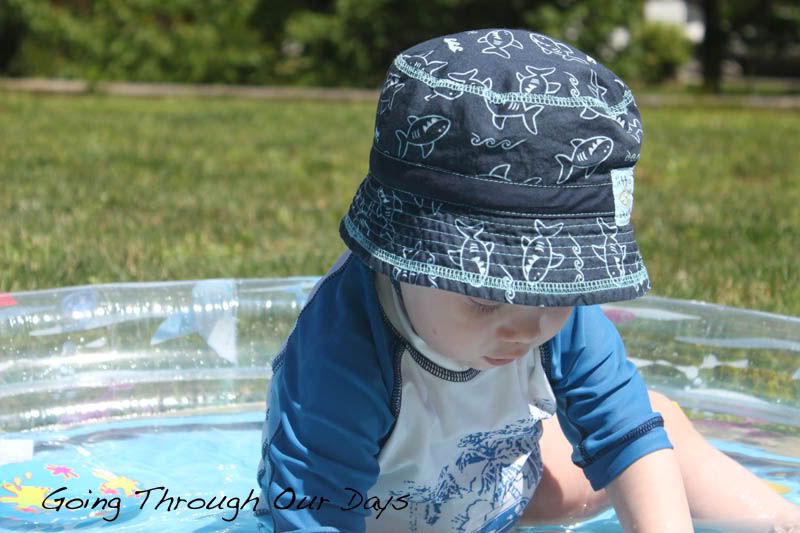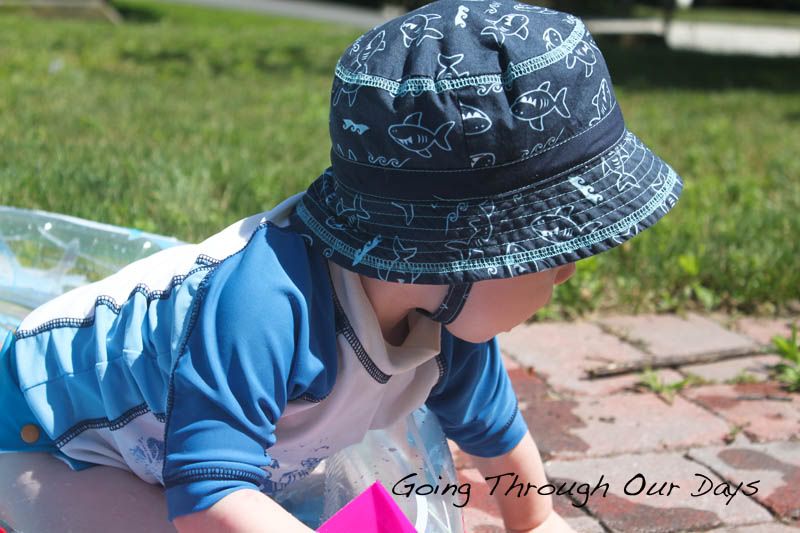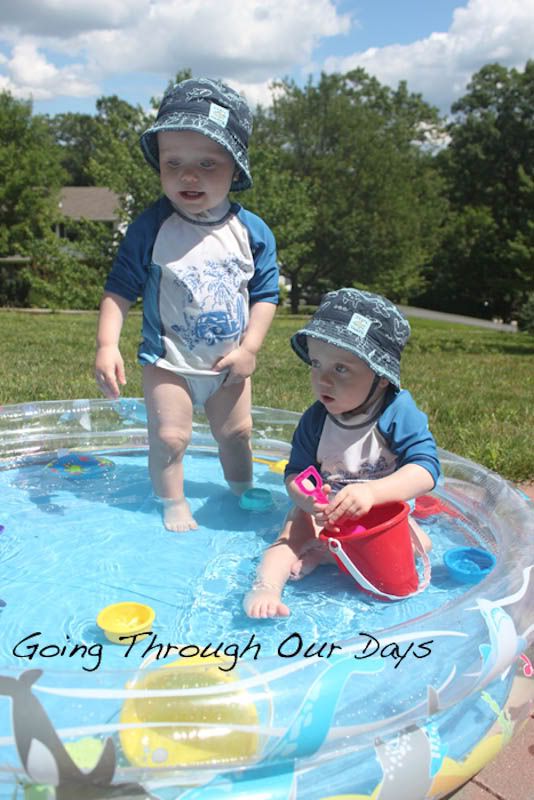 Oh boy am I enjoying summer!