We went back to my girlfriends house today. She invited us over to visit with her parents, hubby, and B.
The boys spent a nice long time in the WARM in ground pool with Daddy. They are such little fish.
We had cheeseburgers, hotdogs, beans, macaroni salad, watermelon, pie, cupcakes. Oh I'm hungry again thinking about it. MMmmmm!!
M ate the cheeseburger like it was going out of style. He used the grown-up fork and had bite after bite after bite.
Both boys were so excited about the cupcakes. Daddy was feeding M when it was cupcake time. He broke it into little chunks. Of course M devoured it. G was sitting with my girlfriends sister. She scraped off the chocolate icing per Mama's request and allowed G to go full force on the cupcake. G has never had a cupcake or cake with out it being fed to him. This was a whole new adventure. He LOVED every single bite!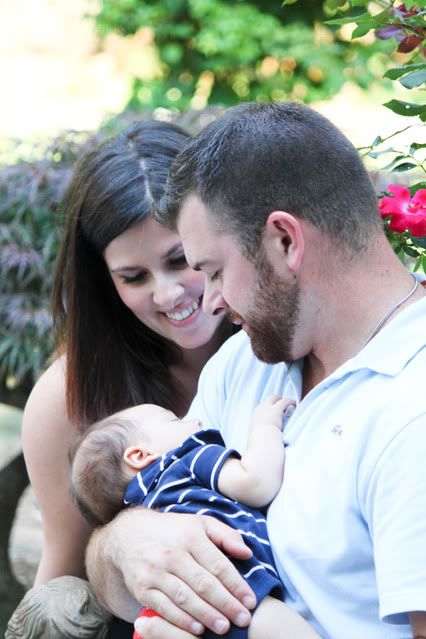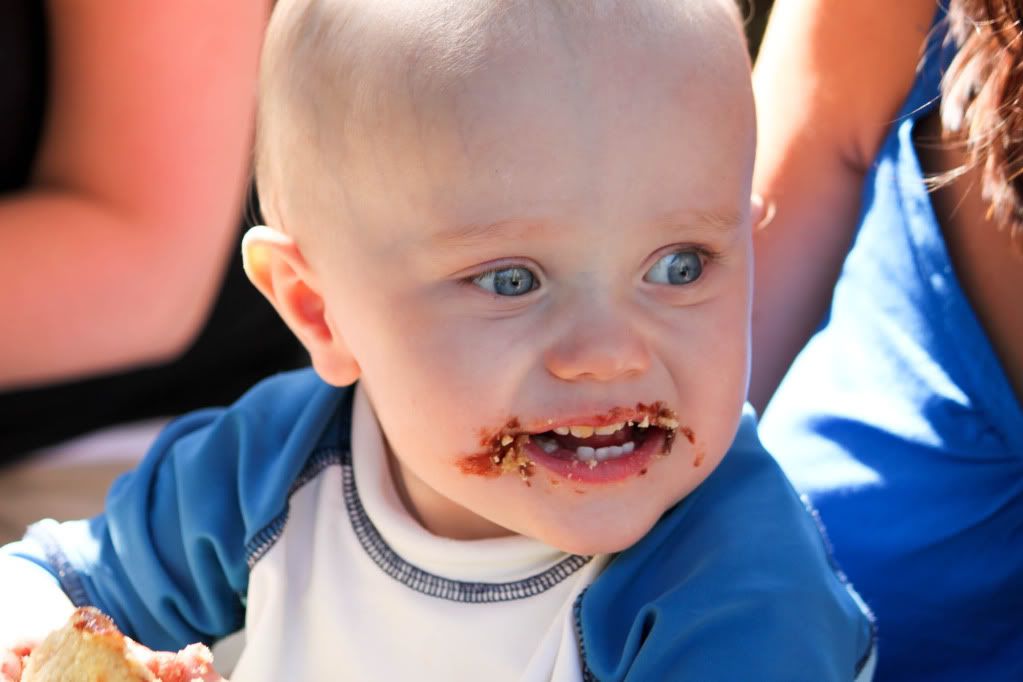 G loving his cupcake!
M enjoying his cupcake!