Many of you know how much my babes LOVE food! They seriously eat more than I do. The best part is that they will try anything! Daddy is such a blah eater so it has been soooo so nice to finally have food partners.
For lunch the other day I made us a turkey, cheese, cucumber, and tomato wrap. Actually I made more than 1. Each babe had a whole one by themselves.
YUM!
I started off with holding the wrap myself and feeding it to the boys - allowing them to take one bite at a time. Then I decided to let them try on their own.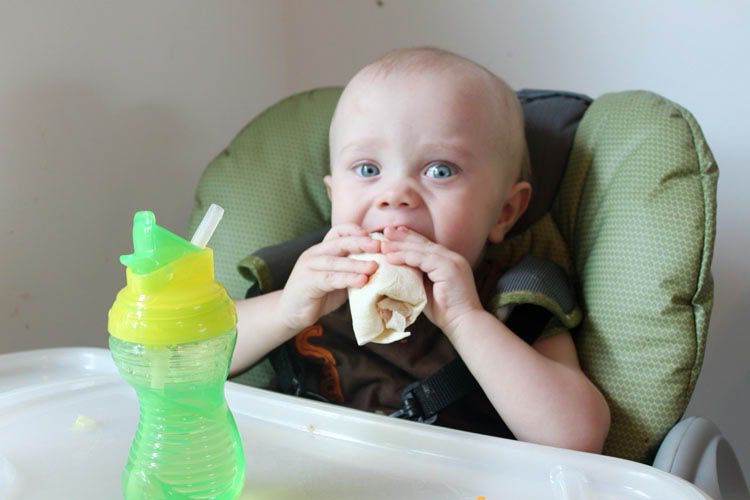 I was so surprised with Gunnar. He held the wrap perfectly. One hand on each side. This is how he took each and every bite until his wrap was gone.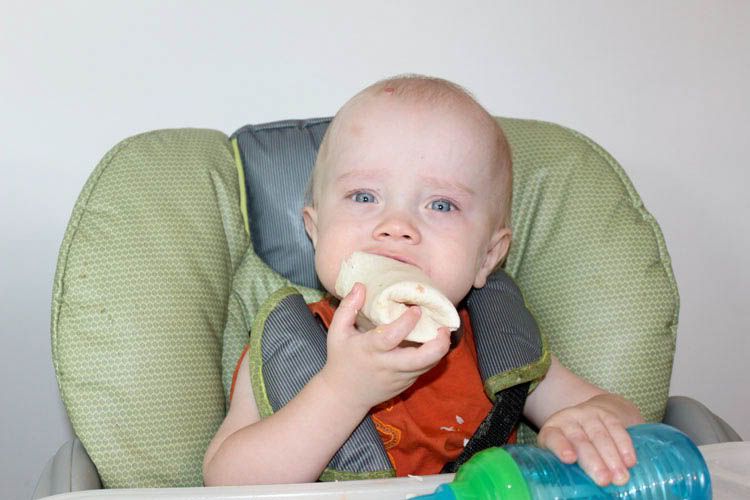 Micaiah used only one hand. He held it toward the back of the wrap and basically shoved it in, bite after bite, until it was all gone.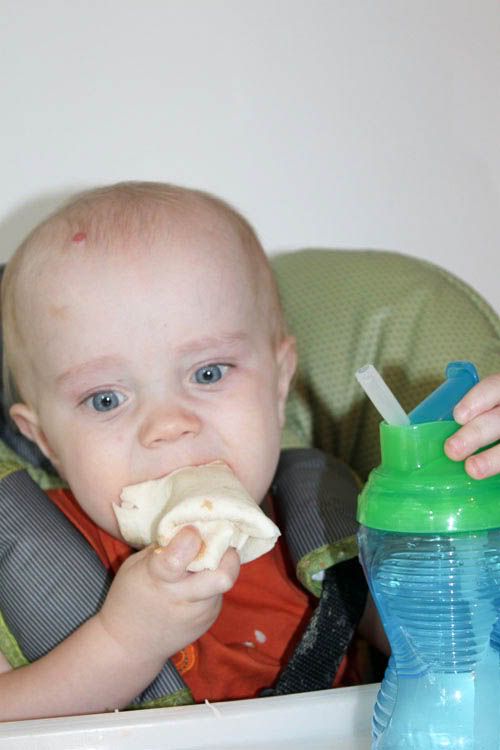 After our wraps we had some puff popcorn. This stuff is SO yummy!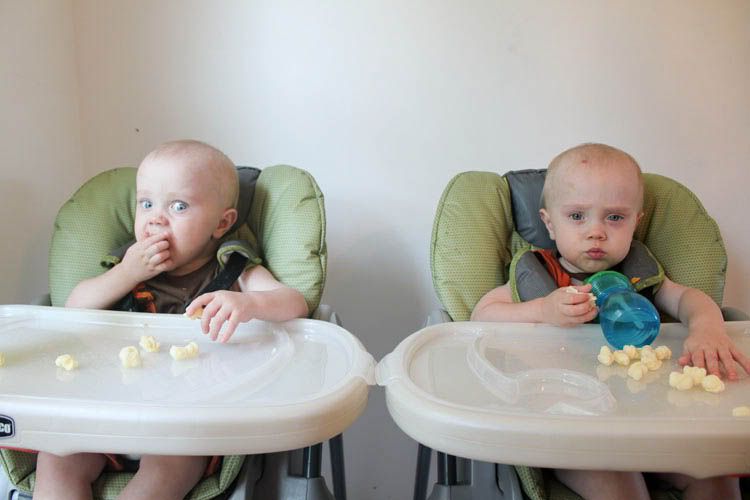 Of course we need dessert next. Dessert in our house is fruit. Sometimes I will allow them to have a cookie (I have made baby cookies before and they loved them-I need to do that again), but normally I say dessert and then give them some sort of fruit.
All we had left was an apple :( it was a bit gritty too :( guess I gotta get to the store.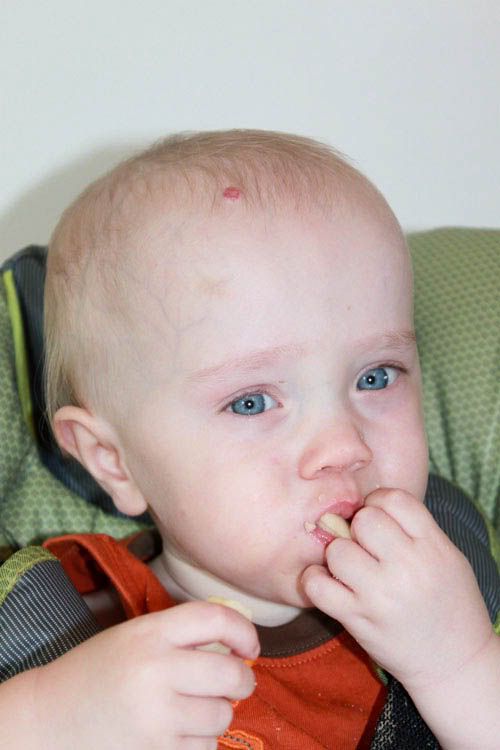 Meal time has been a blast lately. I love that my boys will try new foods. They like peanut butter and jelly, cucumber sandwiches, banana pancakes, honey pancakes, blueberry pancakes (any type of pancakes I will make them), scrambled eggs, meatloaf (mini meatloafs with bbq sauce YUM), potatoes, hummus, kiwi, mango, really anything!!
I will let you know what new foods we decided to try next :)