As you know my dad is up visiting us. During the week when Jon was at work my dad and I decided that we needed (wanted to get out of the house) to go shopping.
My dad was interested in getting the boys a 'riding' toy so we had a list of stores to go to. 1st was Walmart, 2nd was Target, and 3rd was Toys R Us. We got to store #1 and found something great.
My dad had nothing particular in mind, but it just so happened that our favorite ride on toy was a red motorcycle. How appropriate! More motorcycles at my house....I'm not surprised.
Later that night my dad and brother started to put the bikes together. The boys had a blast helping build the bikes.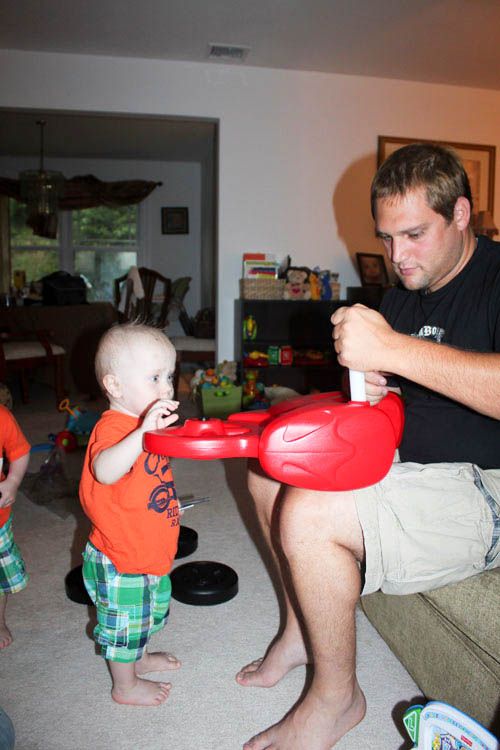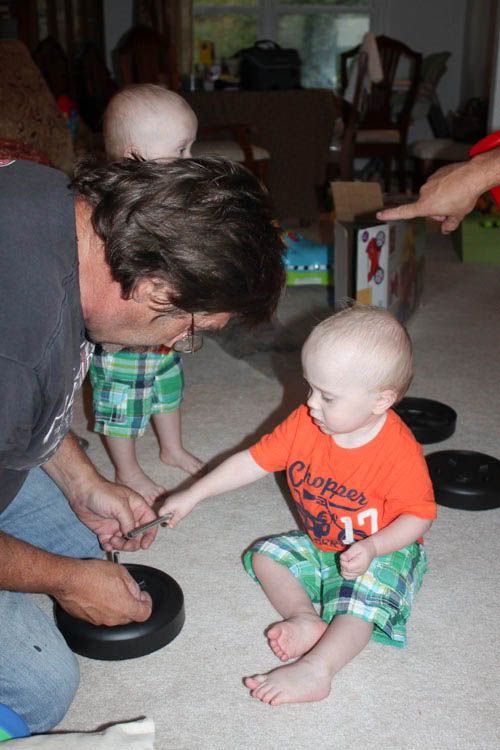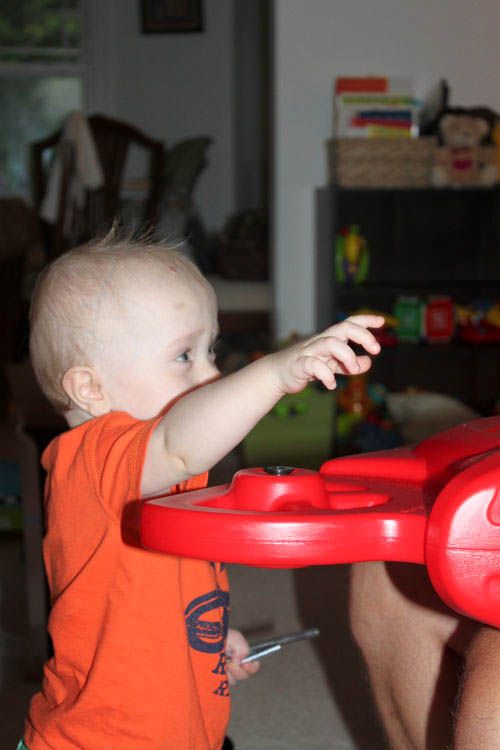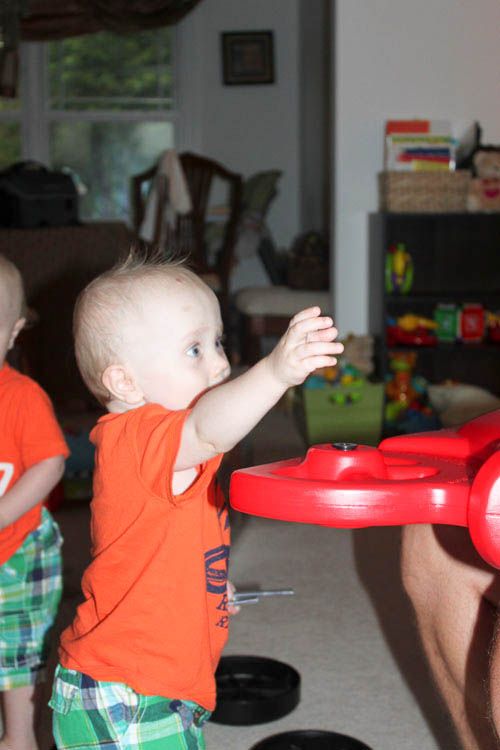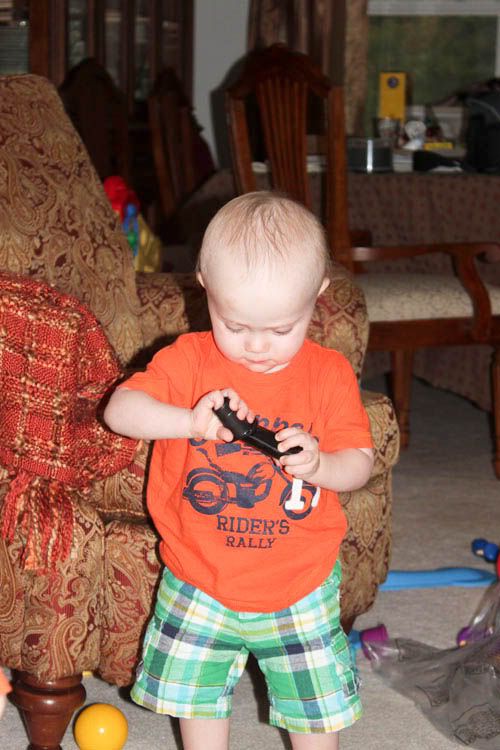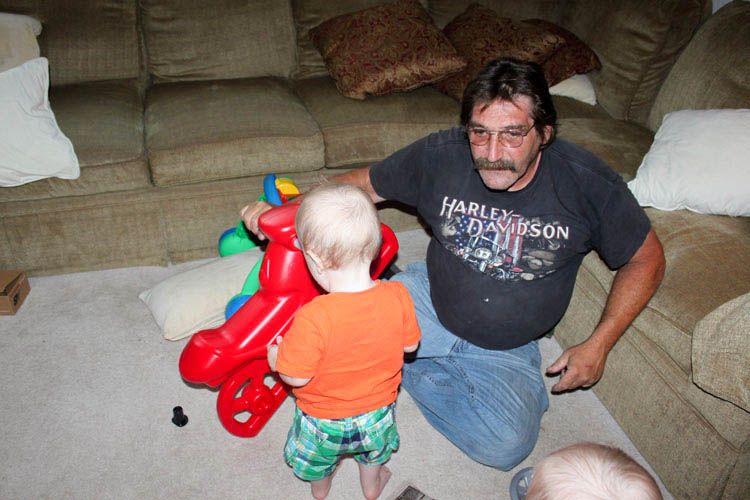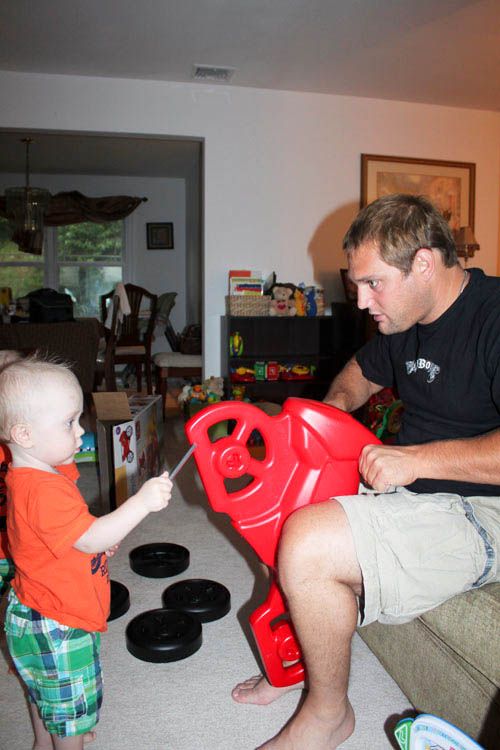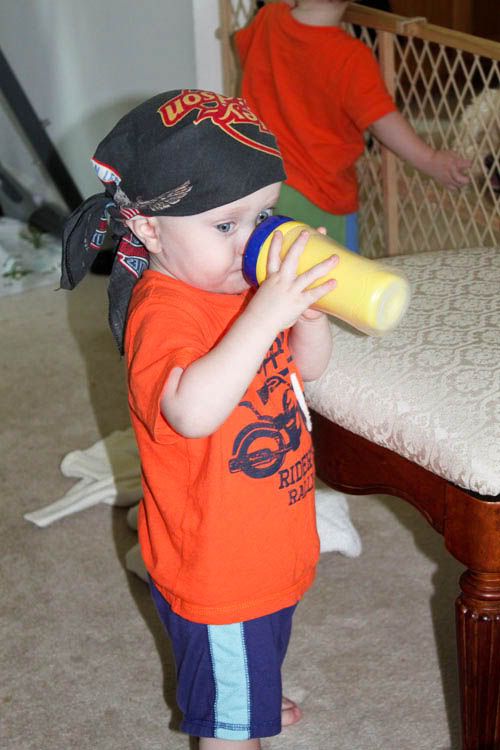 Of course a little water break is necessary. Oh and it was getting hot so we needed to wear Papa's dew rag.
After our water break Gunnar began to get a little impatient and wanted to go for a ride!
*I actually don't have any riding pictures or even just completed pictures of the bikes. The boys were SO excited after the bikes were put together that we placed them on top and rode them around the hallways right away. Uncle Jimmy had left before the boys got to ride so there weren't enough hands to help babes ride AND take pictures.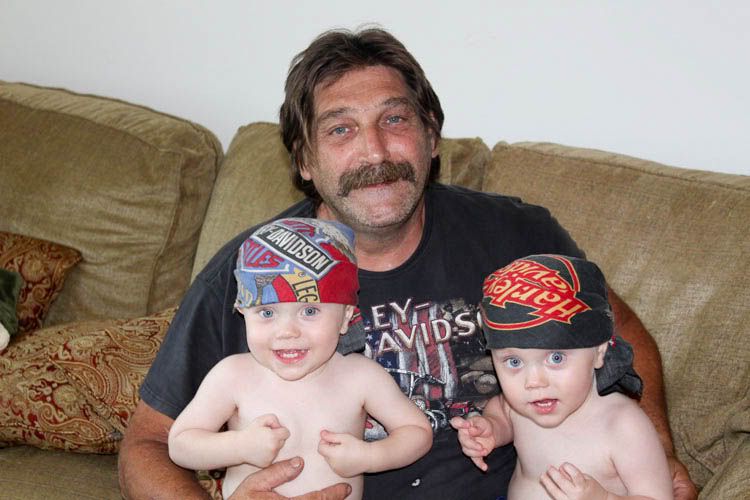 After we finished riding we had to get a picture with Papa.
Happy Riding!