While at Walmart looking for a
riding toy
with Papa the boys and I decided to take a stroll down the isles on our own and look at sprinklers. After their
Hose Day
I thought a sprinkler would be a blast. I saw a fun looking one that was tall and sprayed balls (kept them in the air with the water pressure). As I continued to walk the isle I found a beach ball sprinkler sitting all by itself. I couldn't find where it was from. BUT My babes LOVE balls! I thought that this would be a perfect sprinkler for them. As we were walking down the isle we 'ran' into Papa. We showed him what we found and he was said that he was looking for a sprinkler for them (knowing how much fun they had the other day) and he thought this one would be perfect.
Due to the 100 degree weather we decided to try out the beach ball sprinkler.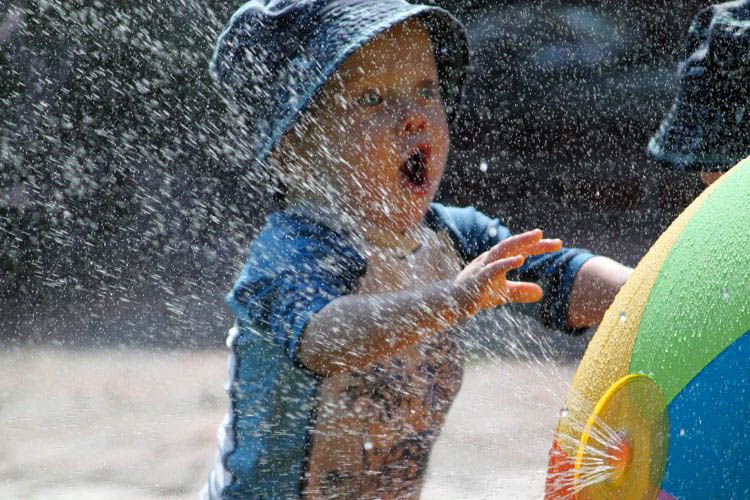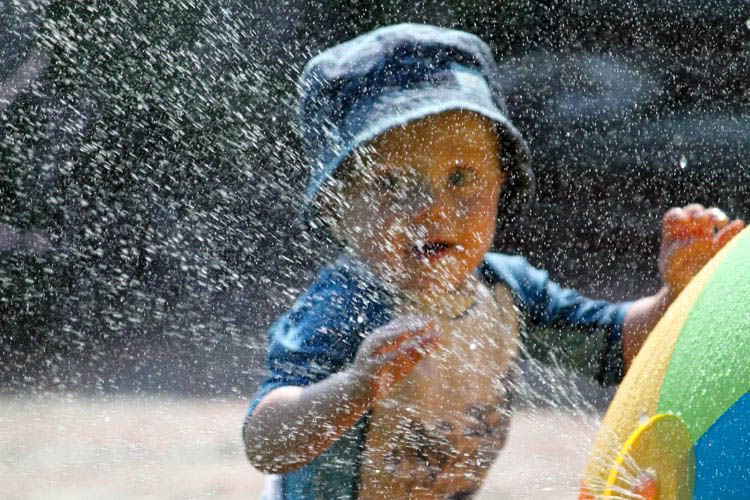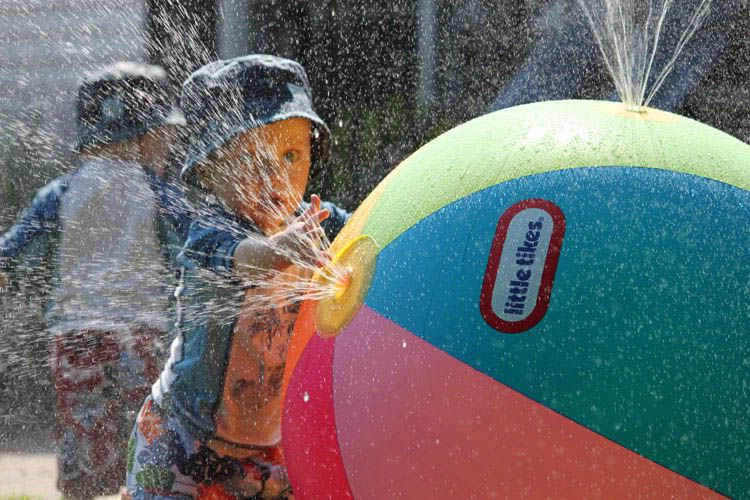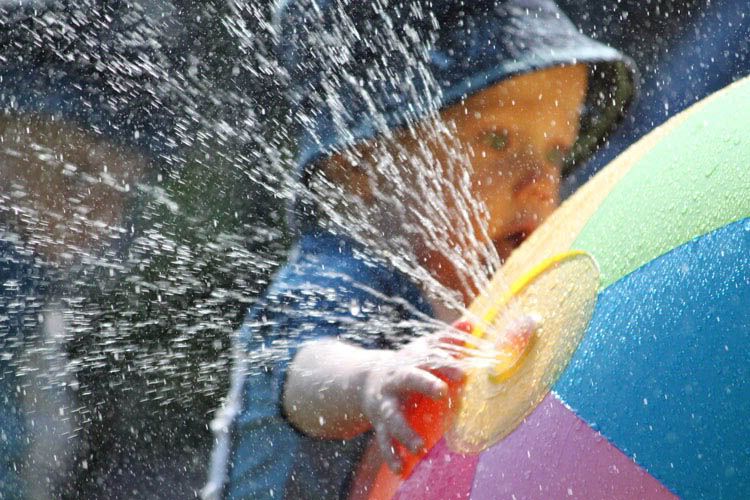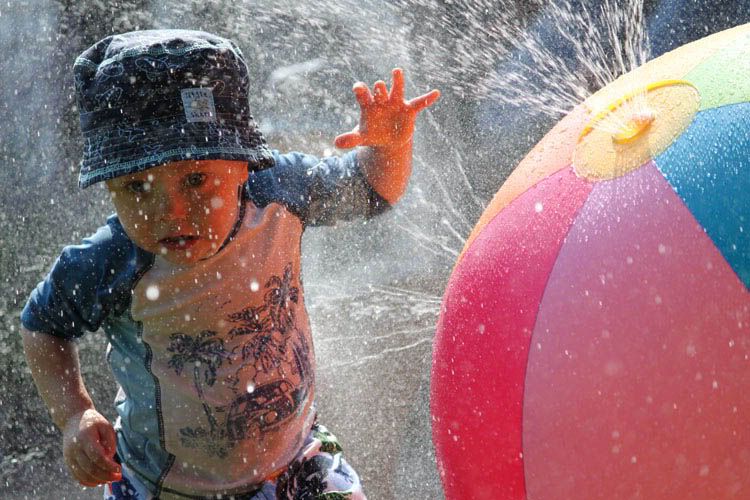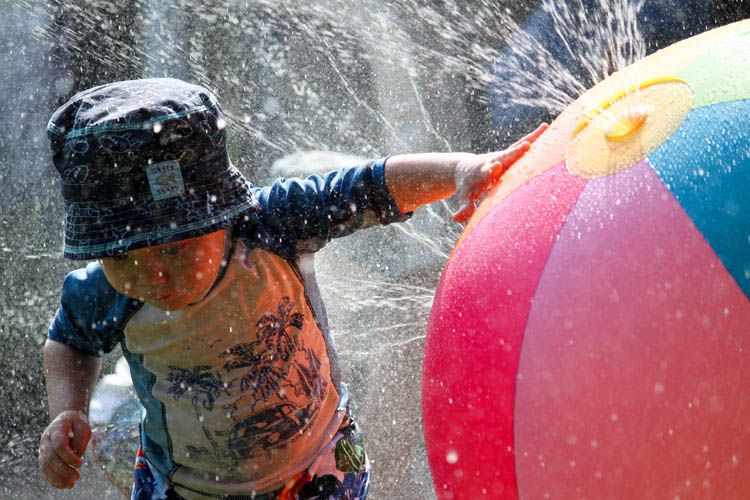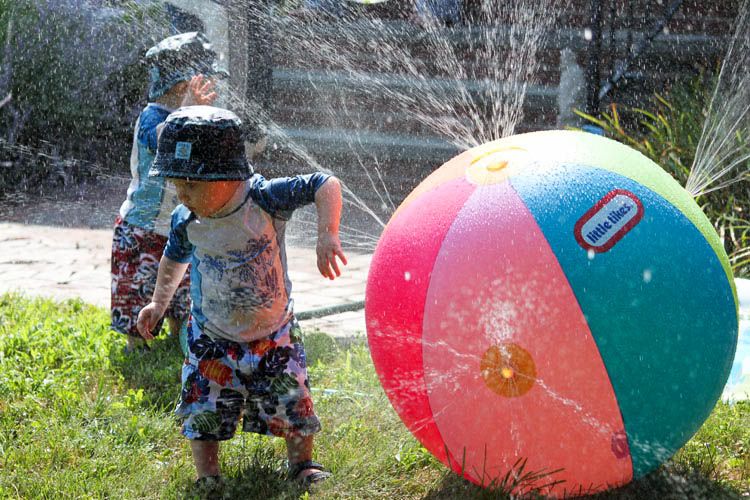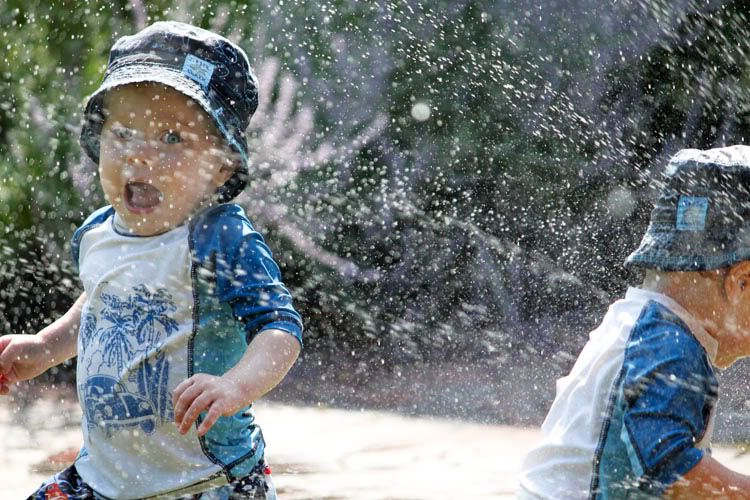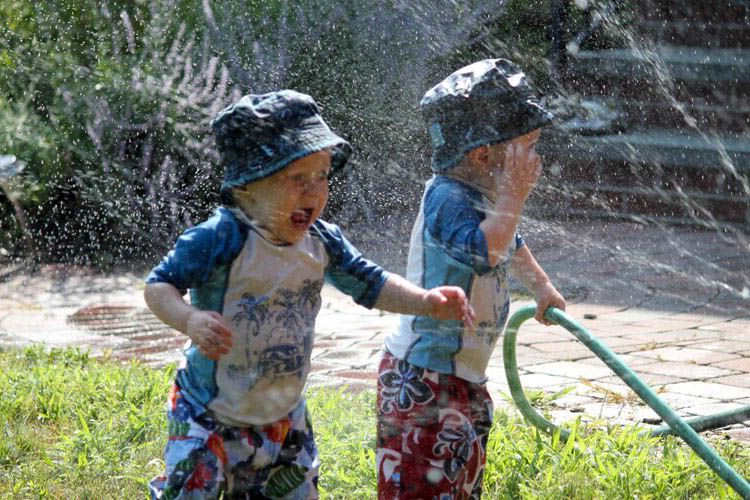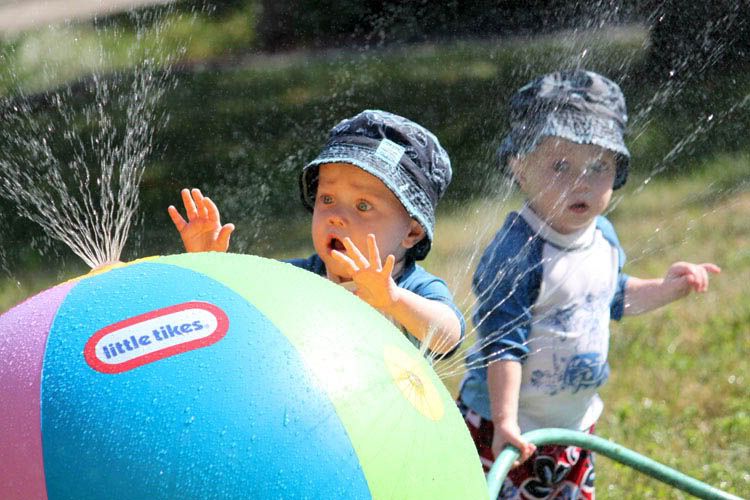 Wow, look at that!
How does that happen?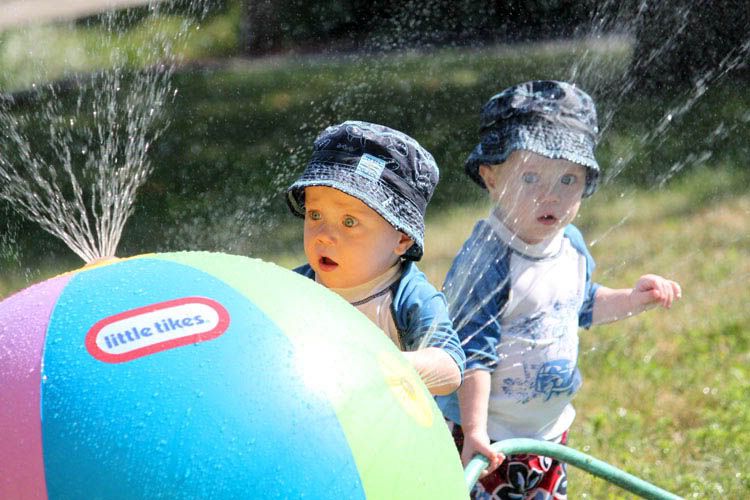 This is so neat.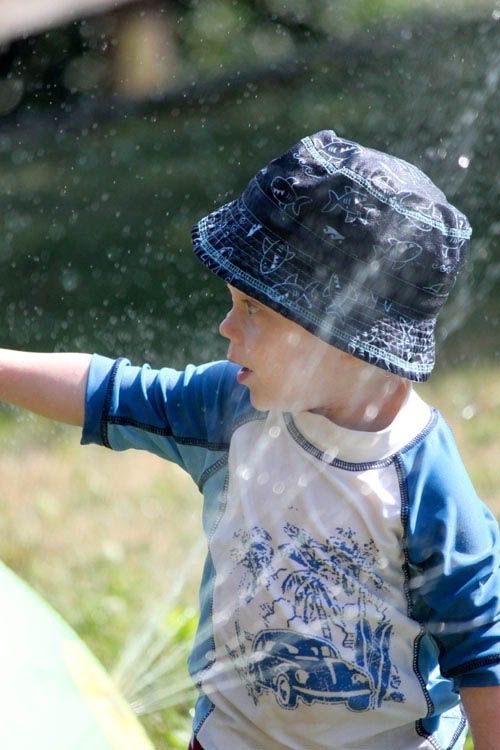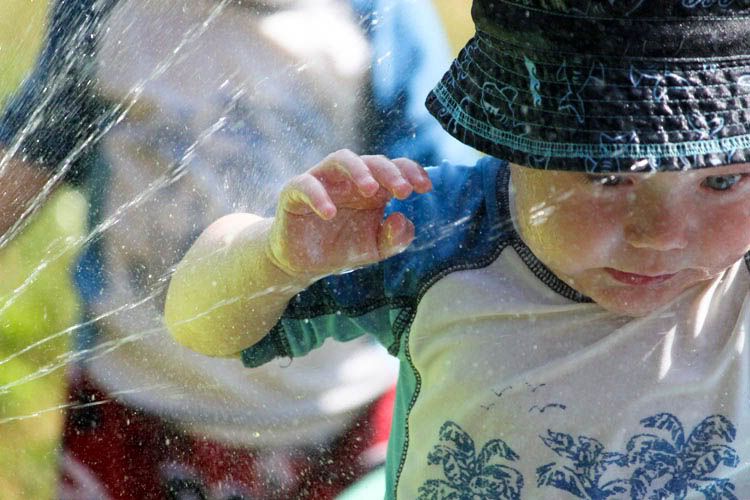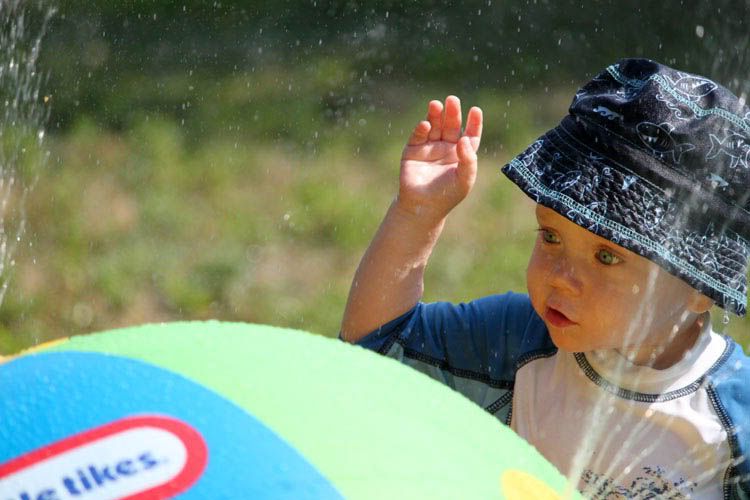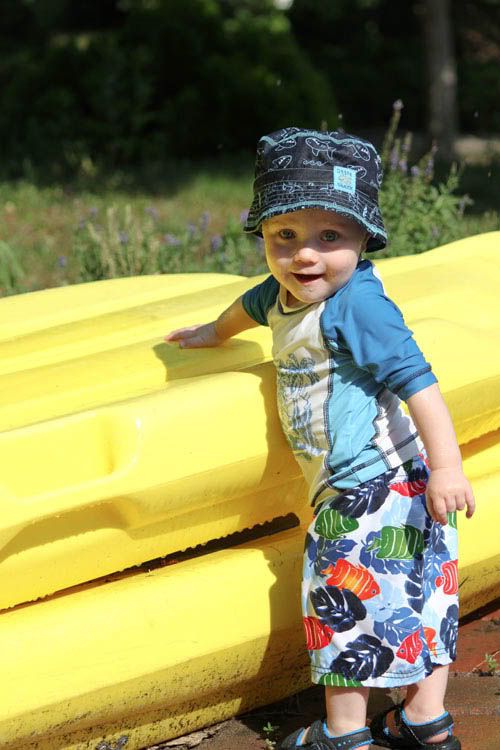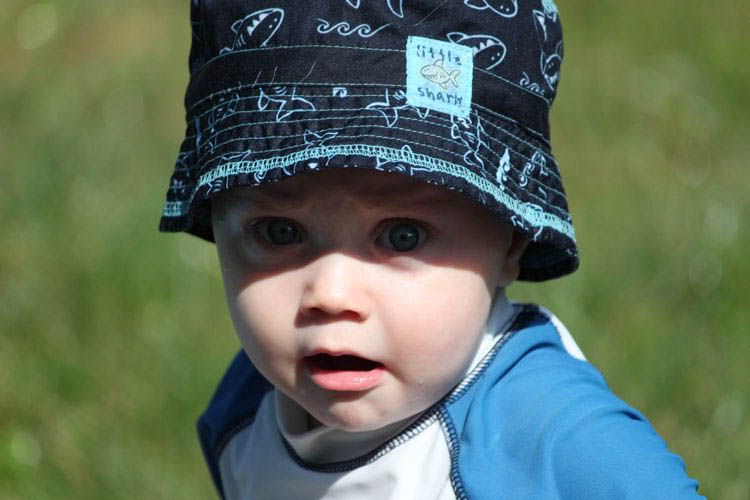 After a little while we realized (duh) let's turn down the water pressure. Next time we use it we will start out with low pressure. It was much better suited for 16 month old babes.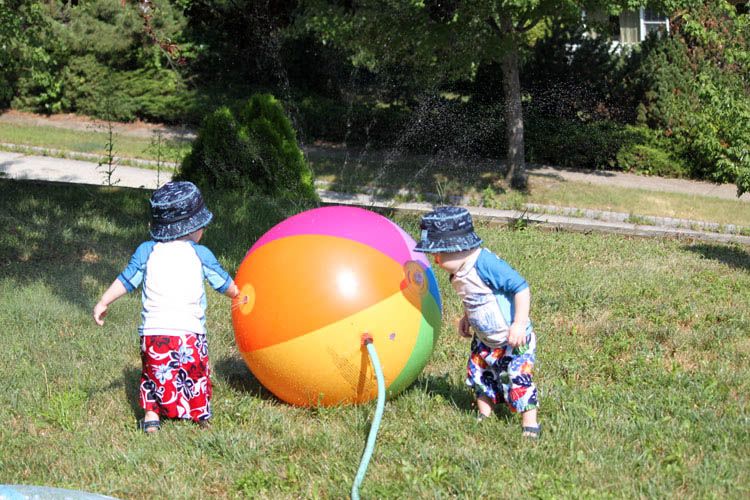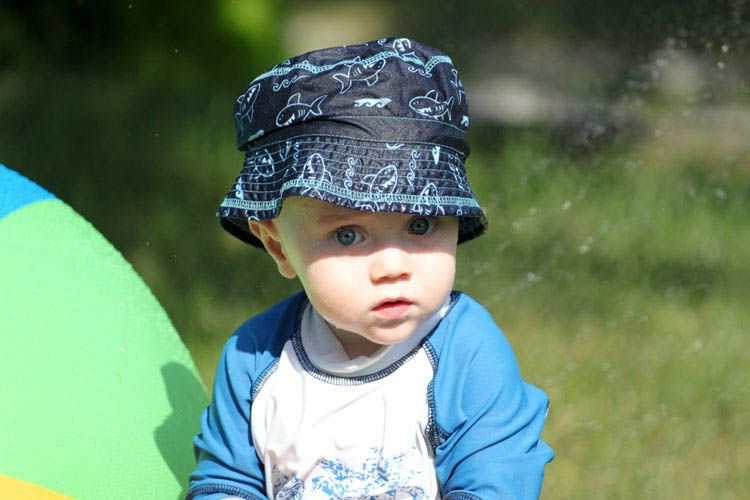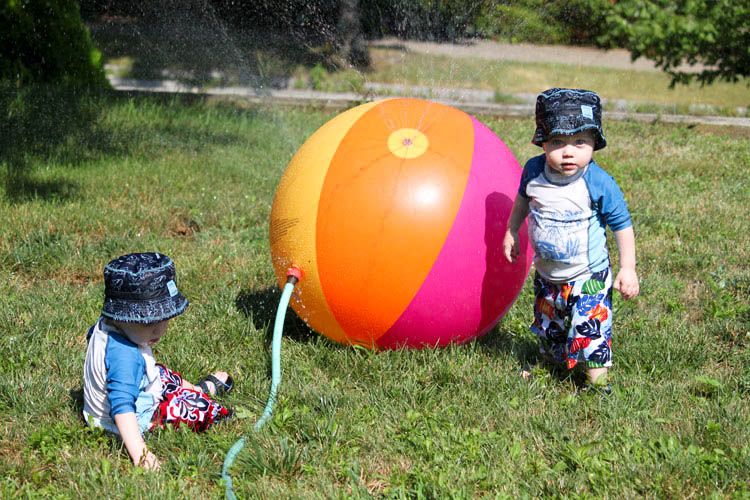 We had so much fun out there. The sun was so bright so we didn't stay out for very long. I was terrified that my pastey white babes would turn into lobsters. I am greatful for super long bathing suits, sun hats, and sun shirts.