It has been SO hot here. Almost too hot to go outside. Today I decided to take the boys out and play with the hose. I wasn't sure how they were going to feel about it. I know that they go in the cold pool with hubs - but hubs wasn't around - it was just mama. I wasn't sure that they would like the cold water or that they would stay in the area that I needed them to be.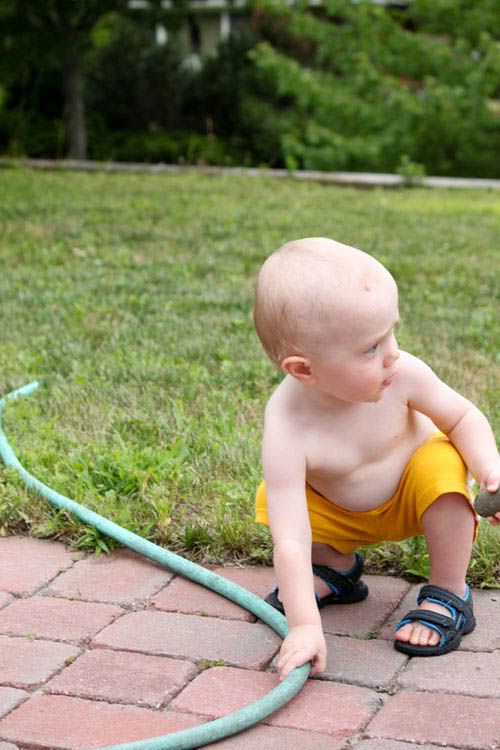 M was the first to go to the hose.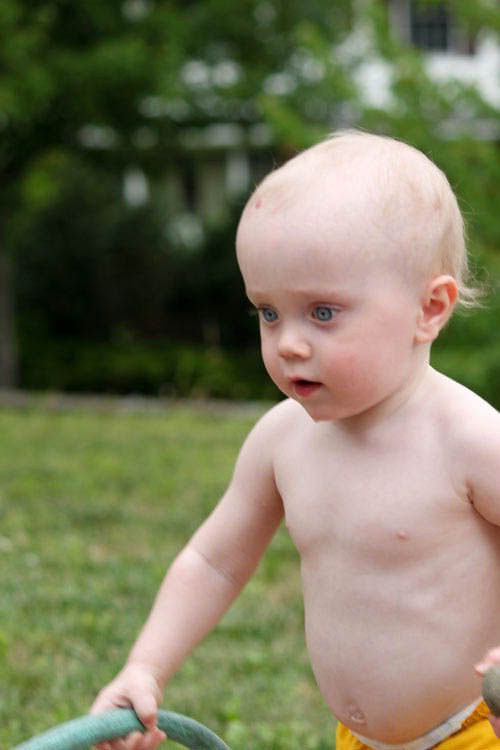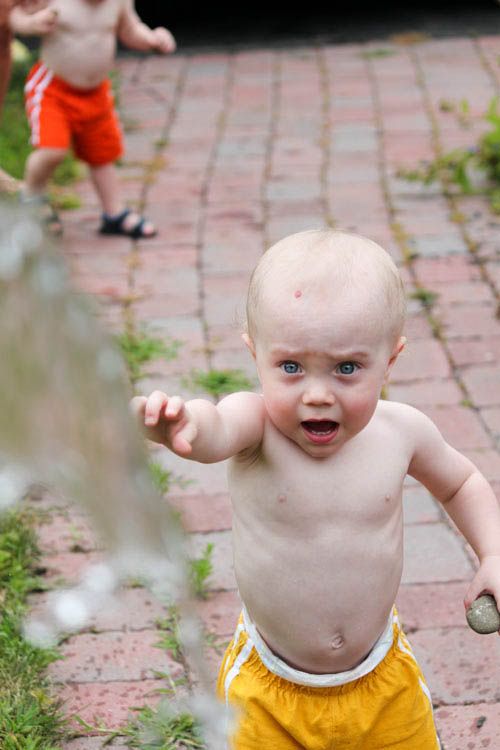 G was too busy scouting out rocks.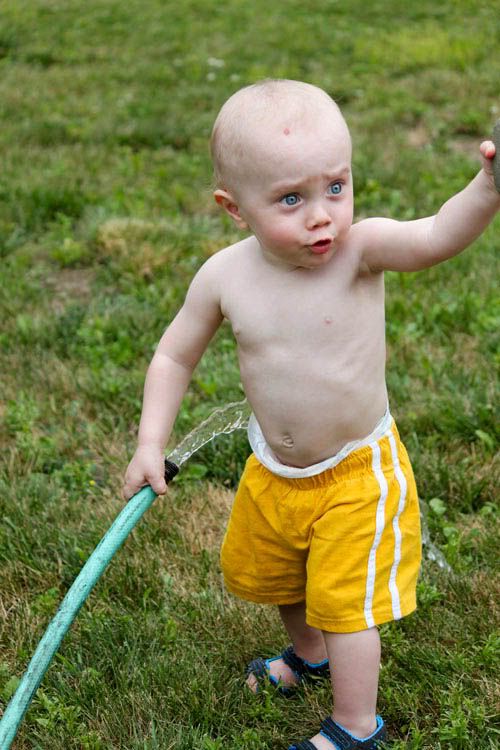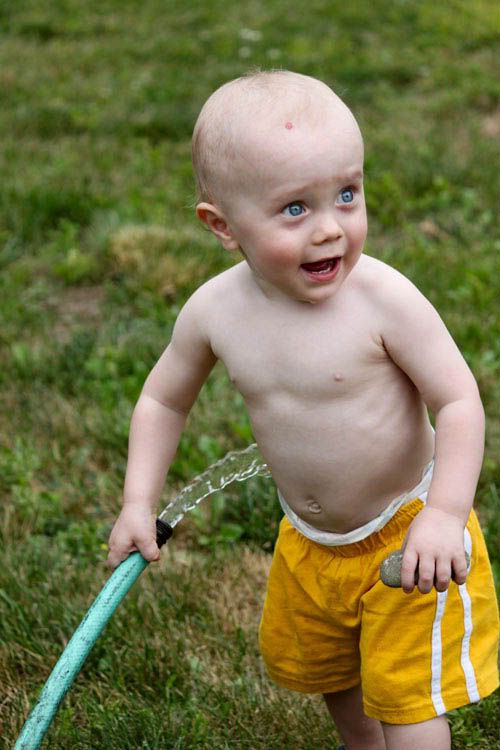 M was able to use both - rock in one hand, hose in the other
.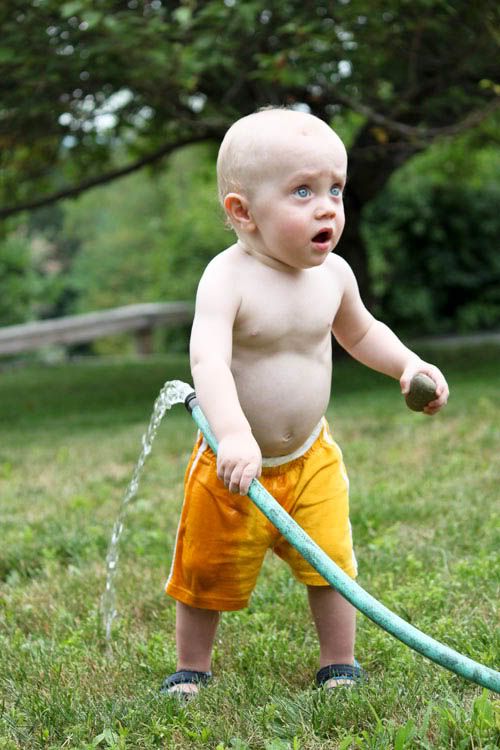 Every time he pointed the hose at himself and the water touched him he was in shock. He didn't understand why he was so cold. He didn't understand what was touching him.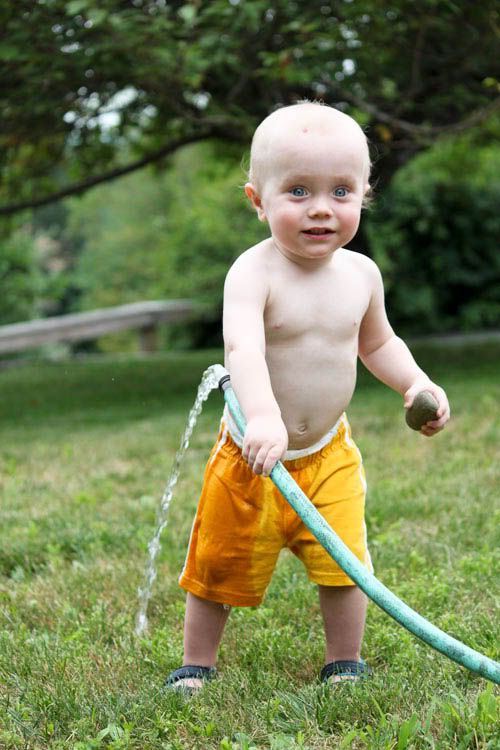 Ohh Mama that's cold.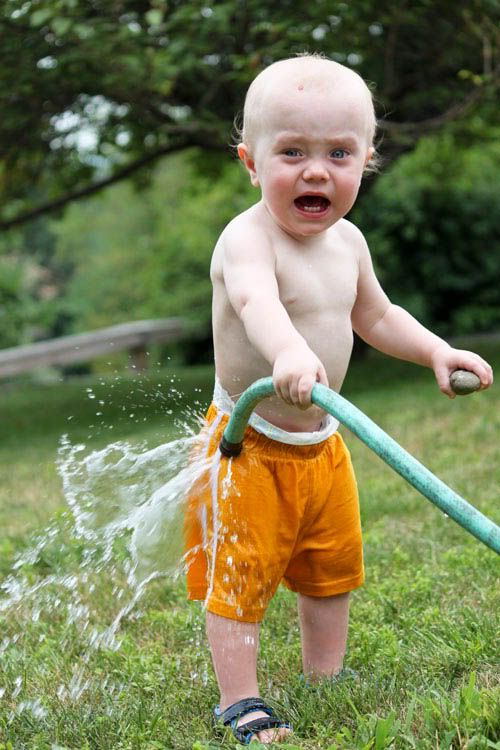 What a total face change. The hose was turned around for him and he started to really enjoy playing with it.
G decided to come join us.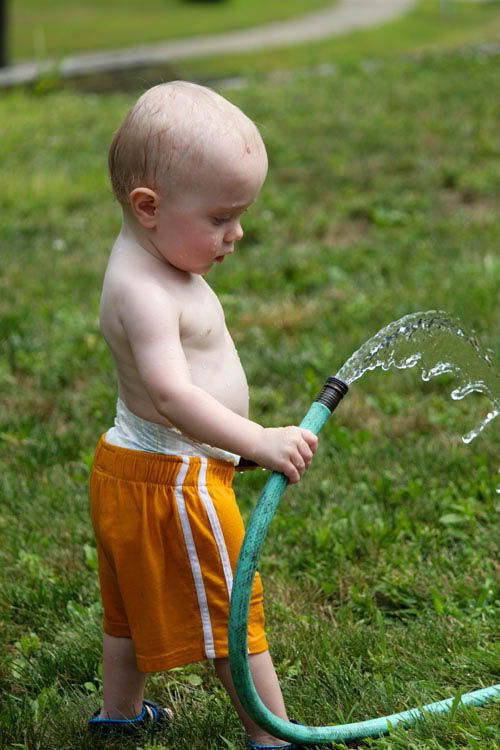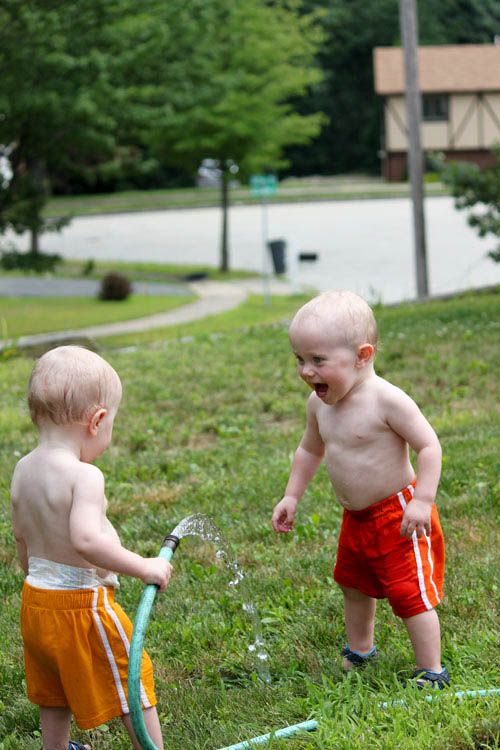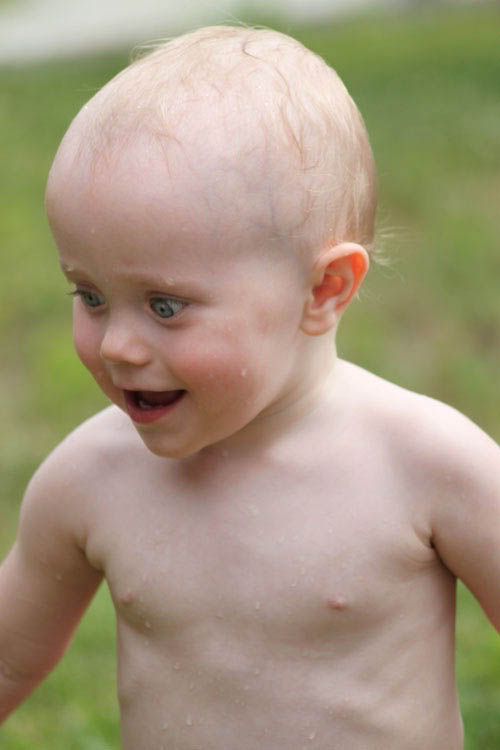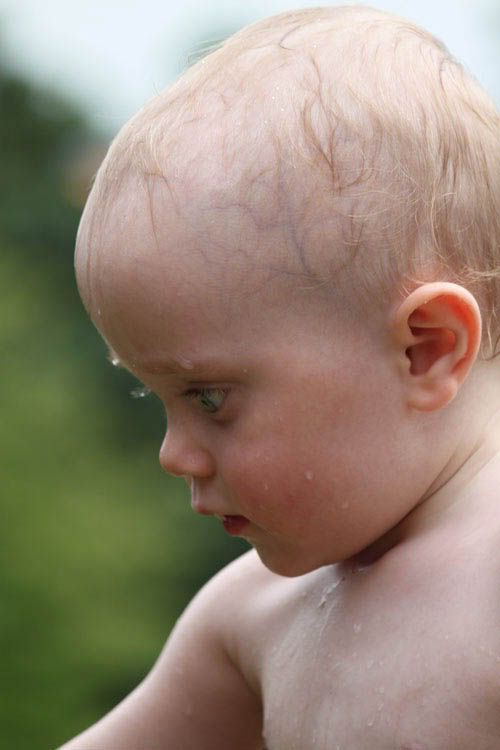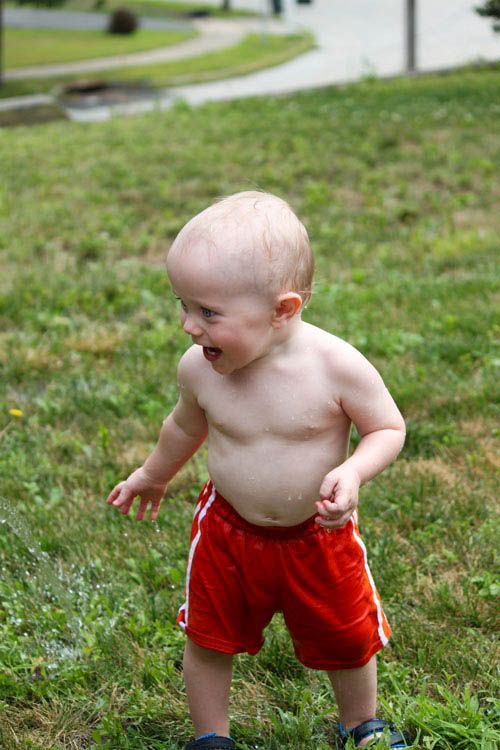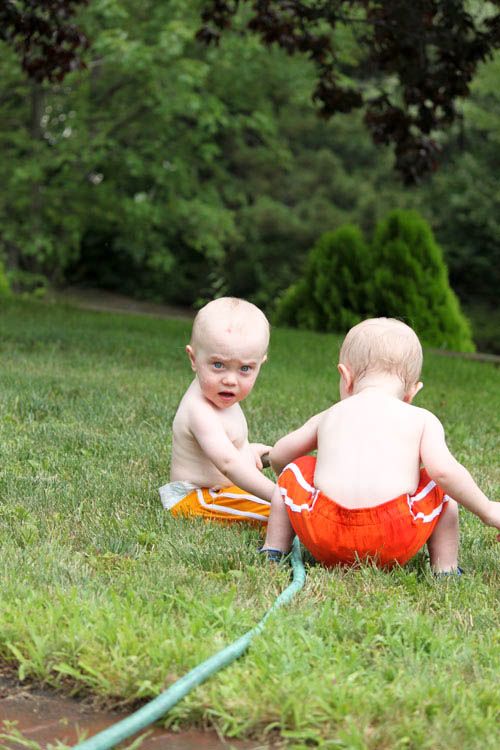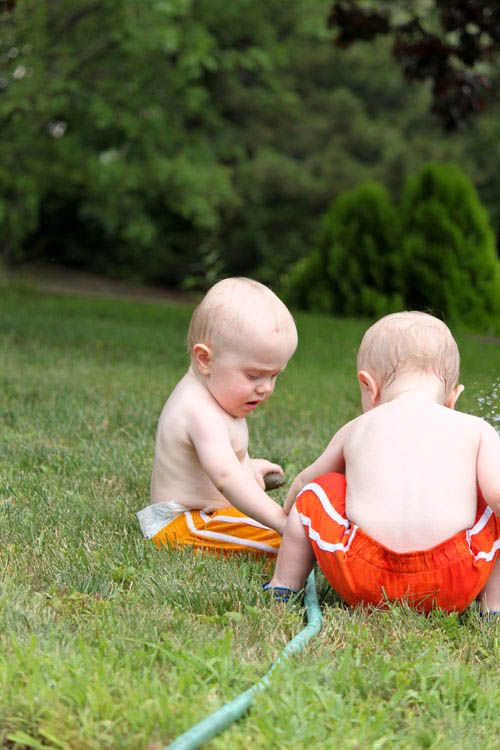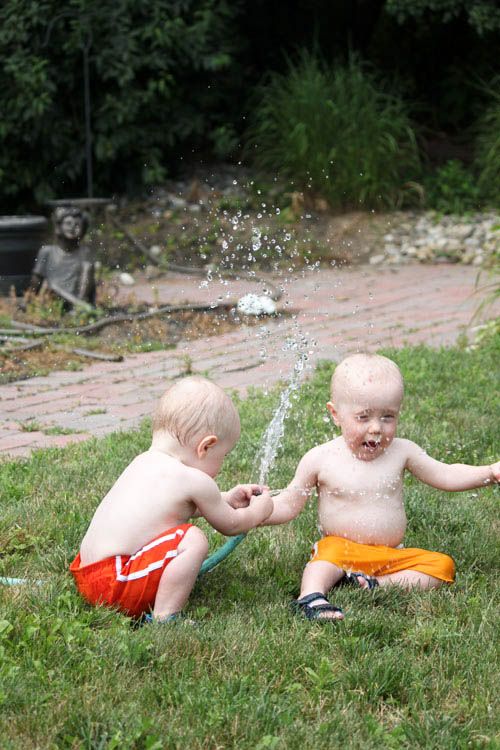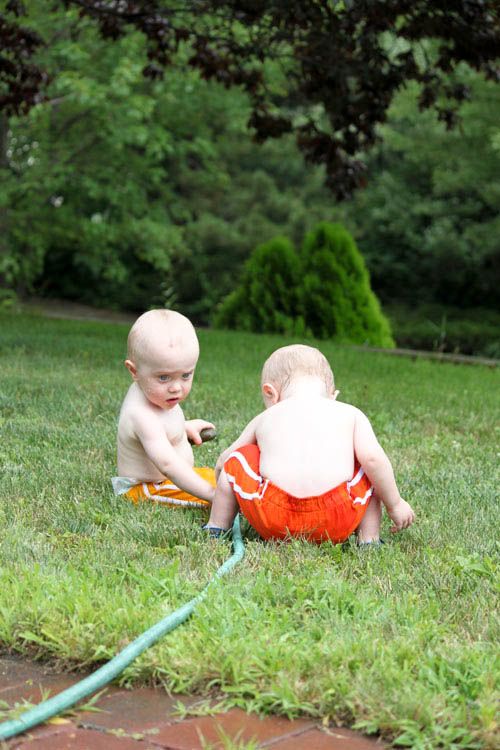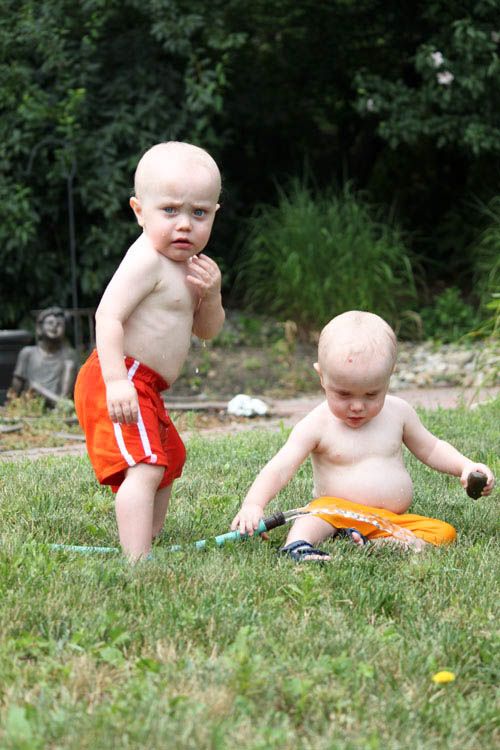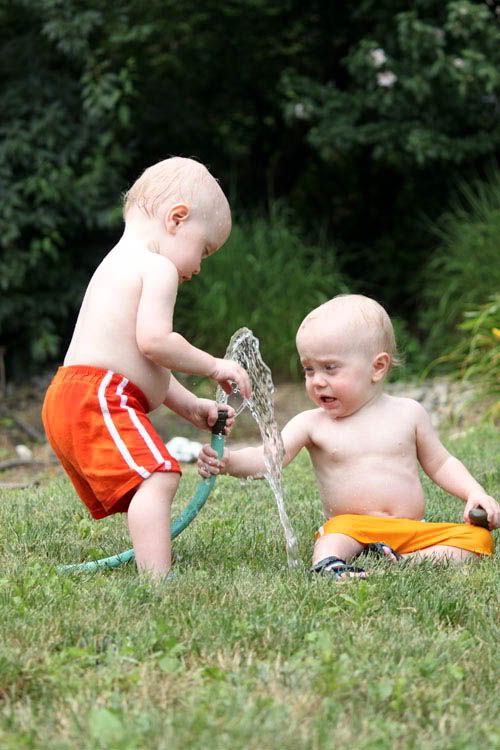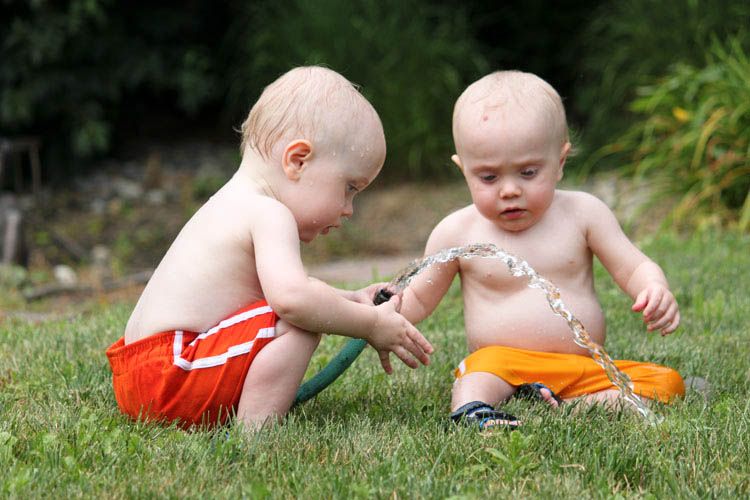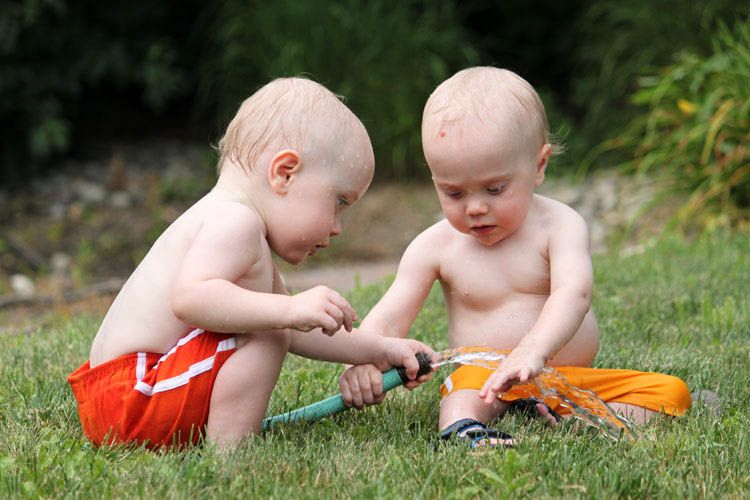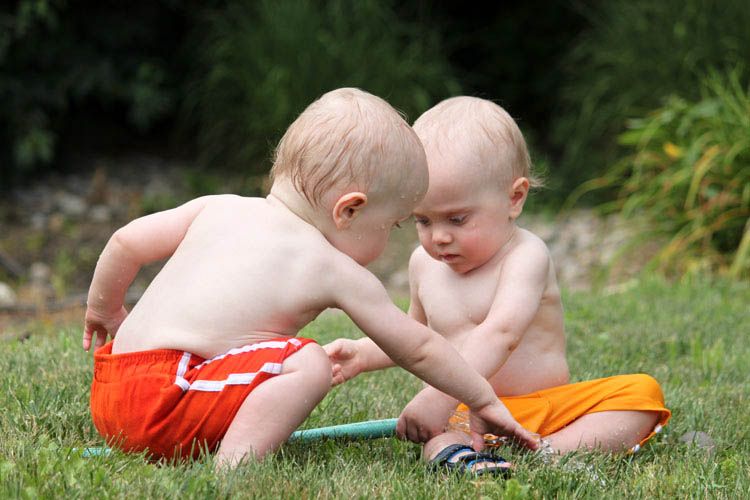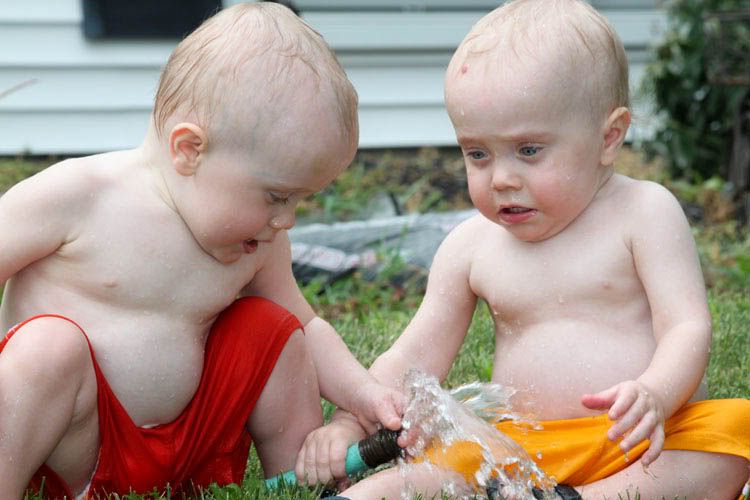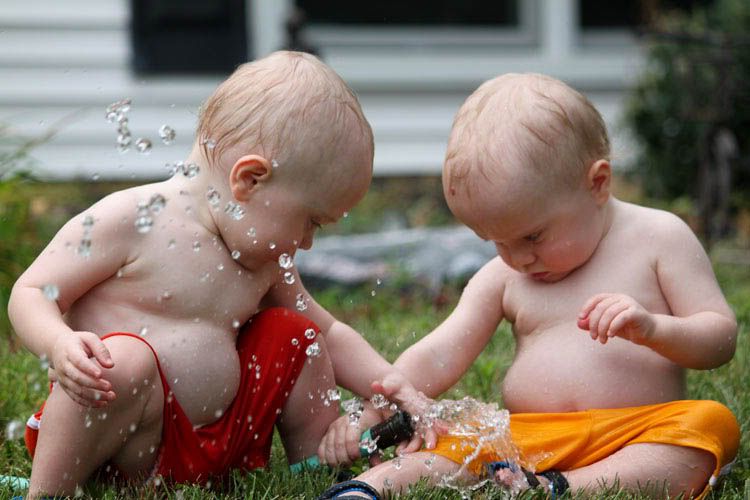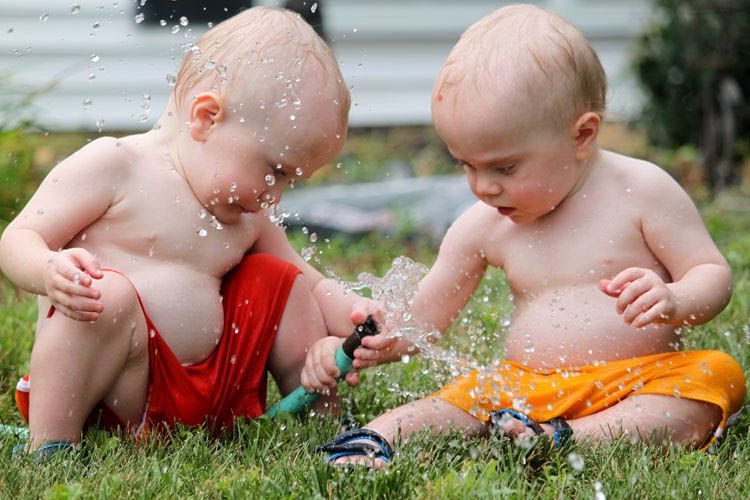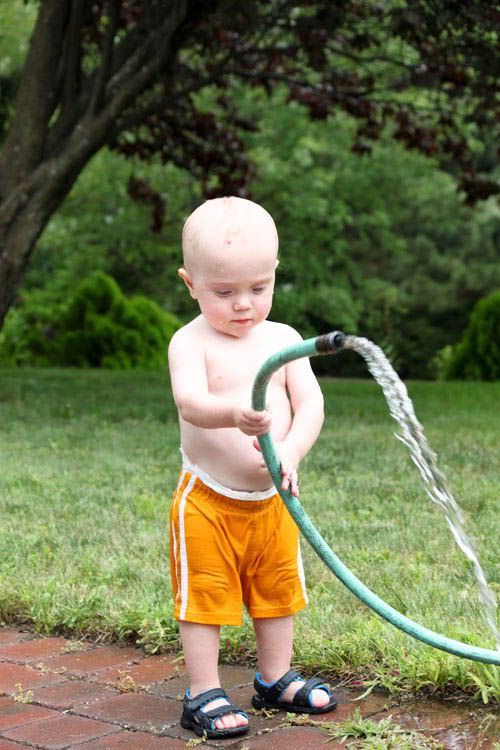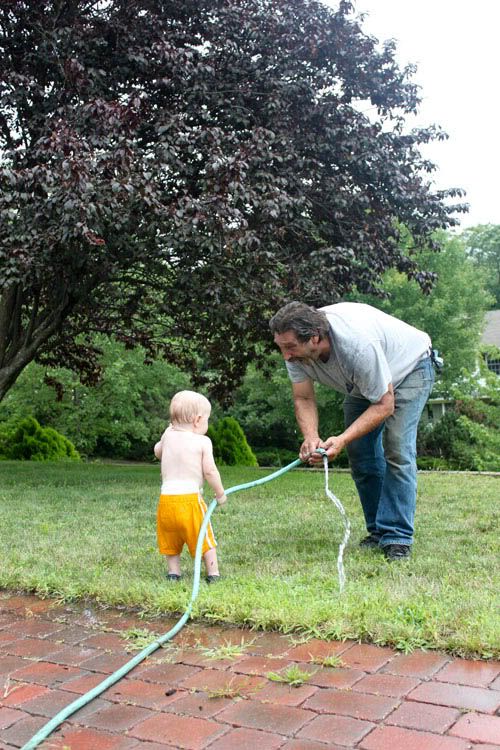 Papa came to clean off with the hose.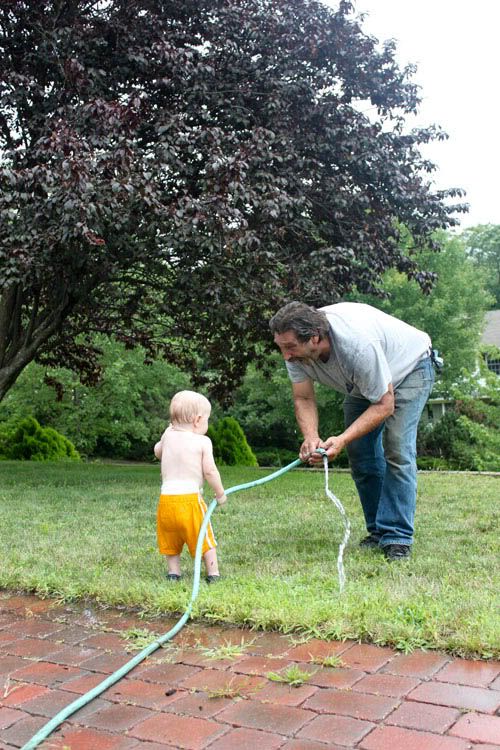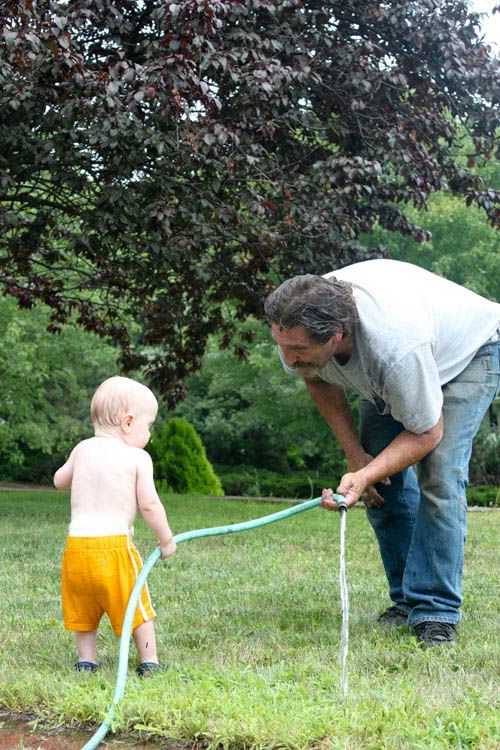 The boys had a blast. They had so much fun that when I got them inside, their diapers changed, and clothes on they fell fast asleep for their afternoon nap.