My Dad came up to visit this week. The last time he came out the boys were just born. Then he popped in one more time in May for an evening. This time he is staying for a week or so.
It has been wonderful having him here. The boys are having a blast with their Papa Jim.
My dad drove up with his truck and put his Harley on the bed. Last week when he took his bike off of his truck he started to drive it down the road and his belt snapped. Oh so sad! He was almost in tears. He called a friend and had an emergency belt shipped out here. It got here this morning and he ran to his room to put on his work jeans (which he said he wasn't going to put on today). He was as giddy as a kid on Christmas morning.
My brother came over to tinker around in the garage. We have a garage/driveway full of toys right now. My brother has his ElCamino, chopper, and street bike. Jon has his Harley and IH Scout. My brother has been working on the ElCamino and chopper whenever he gets a chance and Jon has been working on the Scout. Jimmy came up the drive way and was the one who told my dad his belt came.
They went down to the bottom of the driveway to change the belts.
After lunch the babes and I were a little bored sitting in the house all by our selves so I plunked them in the stroller and brought them to the bottom of the driveway.
When we got down there we found Uncle Jimmy working on Papa's bike. You see, my dad has always been very protective of his bike so it was surprising to see Jimmy under it and not my dad.
When we got down there Jimmy said, the torch has been passed.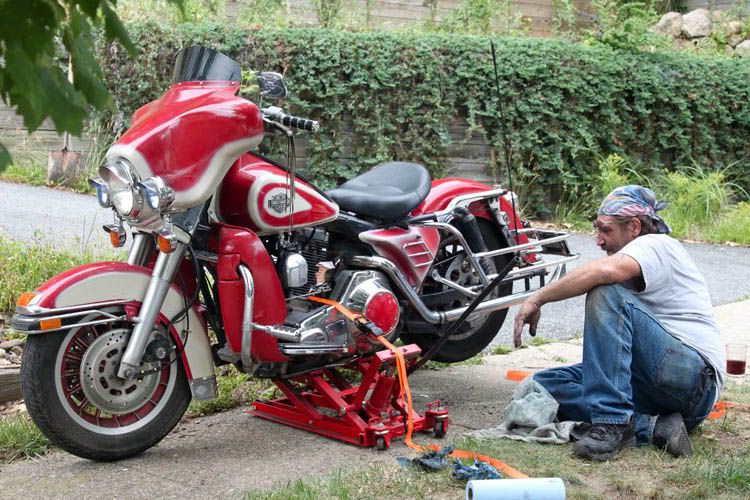 The boys enjoyed watching.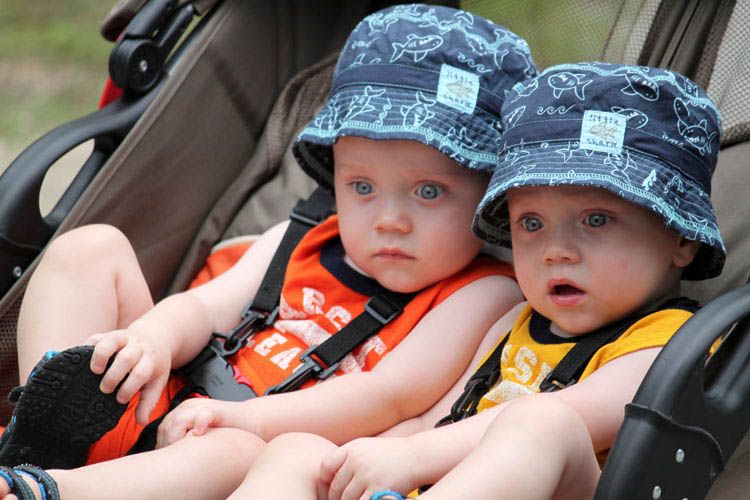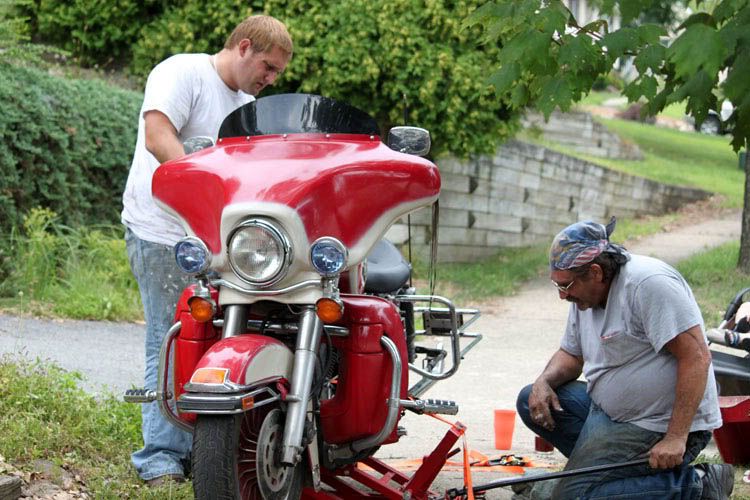 Jimmy even got to take it for its first spin after the belt change.