Last Papa visit post ...
One last job that Jon and my dad did when he was visiting was make a baby prison.
Even though it looks like we are having a blast in our out door pictures I have not enjoyed taking the babes outside to play. The front yard has a huge drop off. The babes had NO freedom when they were outside. It was always, M come back, G don't touch that, M don't touch that, G come back. Over and over and OVER again.
Jon and I thought that we would go buy an outdoor baby playpen until we saw the price tag. Yikes! A lot of money for NOT a lot of space.
We decided that we would go to Home Depot and figure SOMETHING out. We came back with garden fencing.
We had the materials for about two weeks before the prison was built. The first week the boys and I were at VBS all morning all week. The second week my dad was here and they would play with the big boy toys after Jon got home from work. The last day my dad was here they decided to put the fencing up.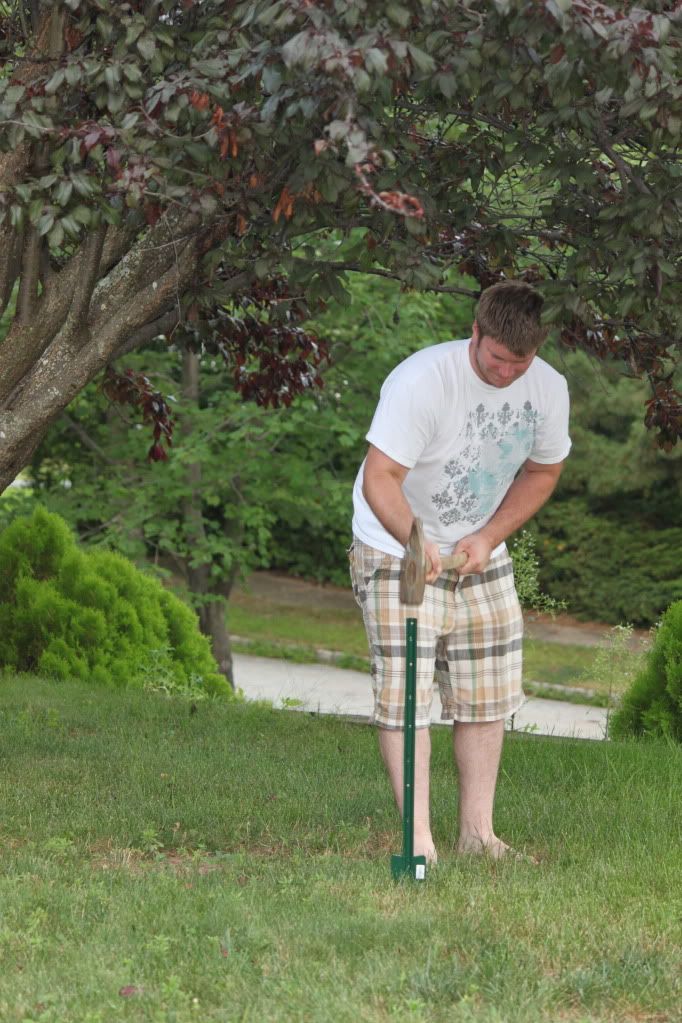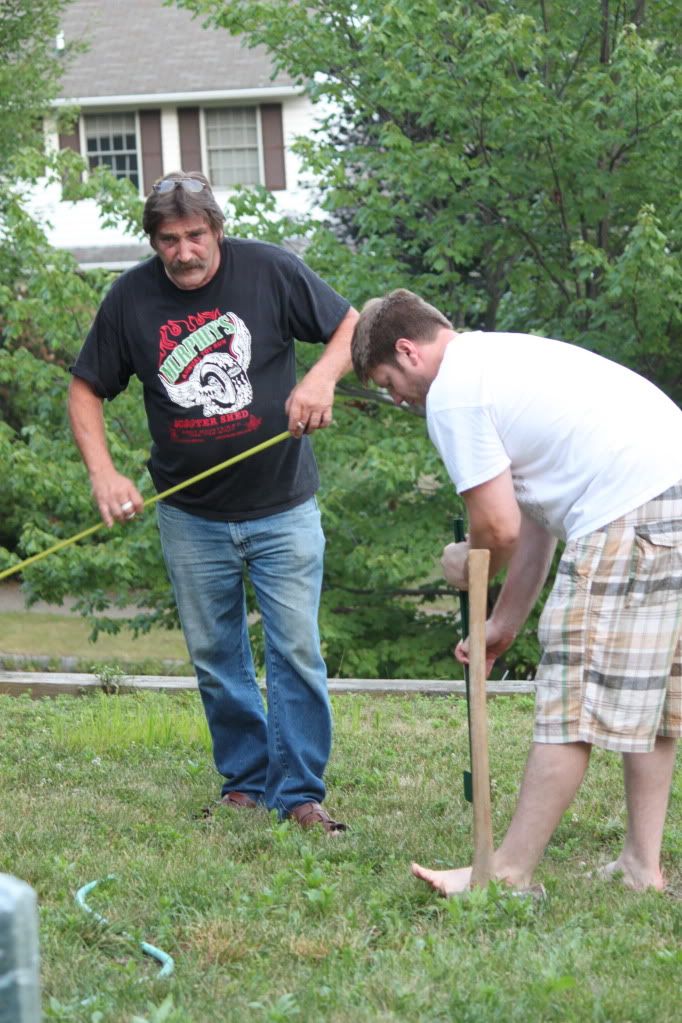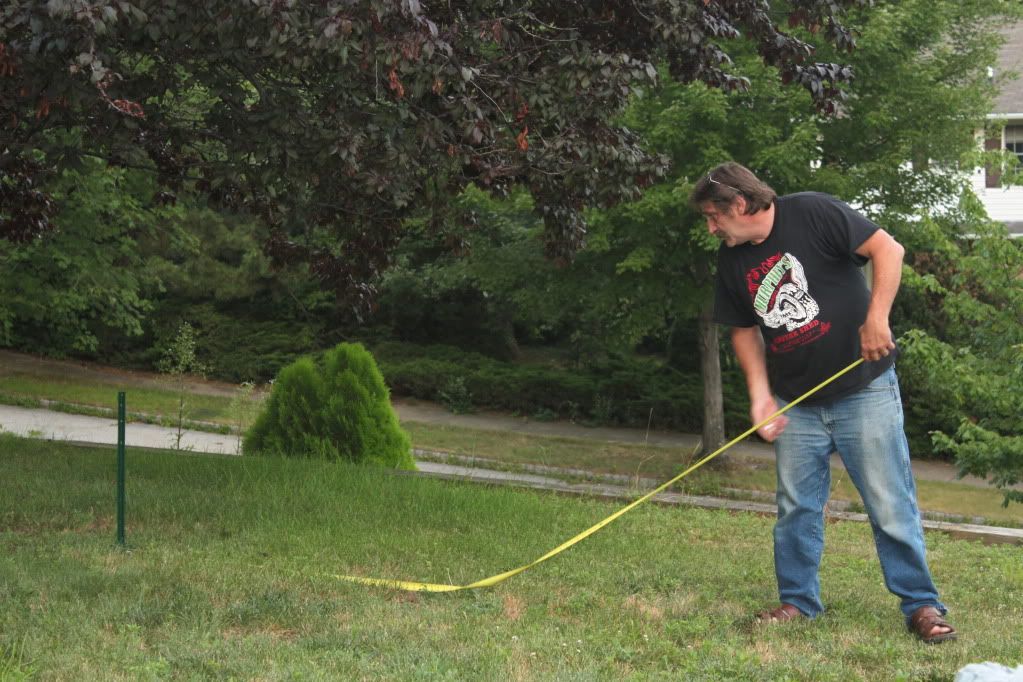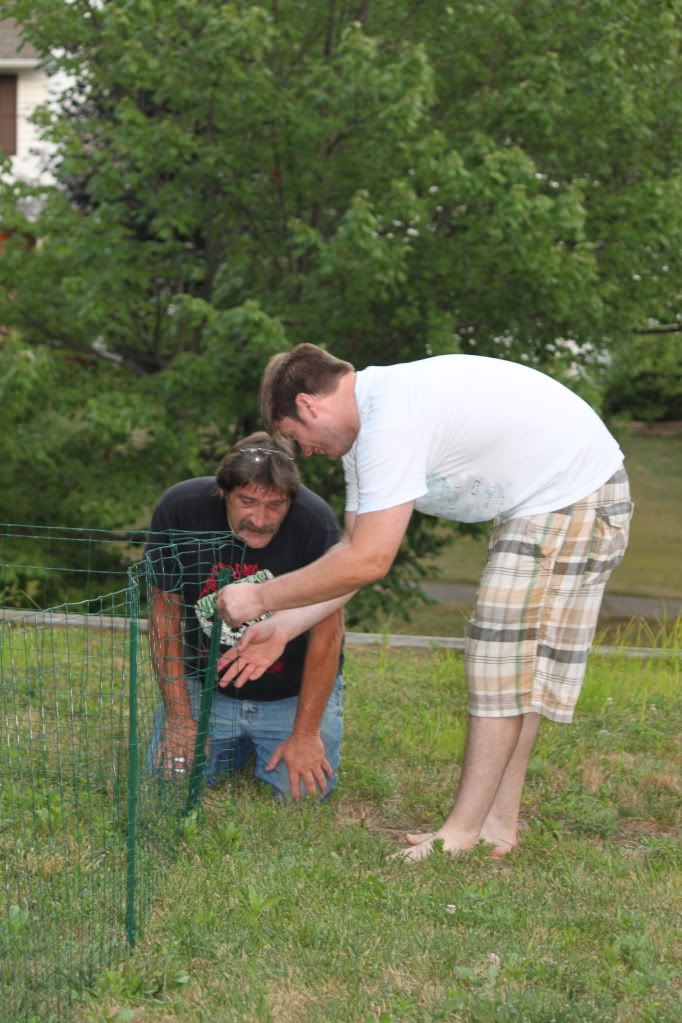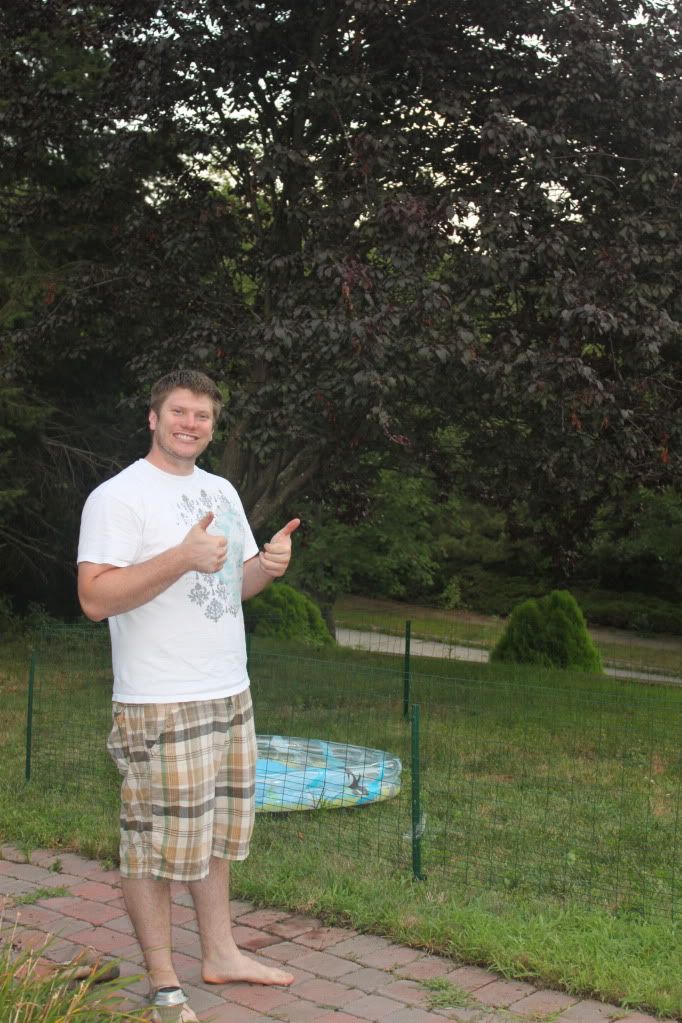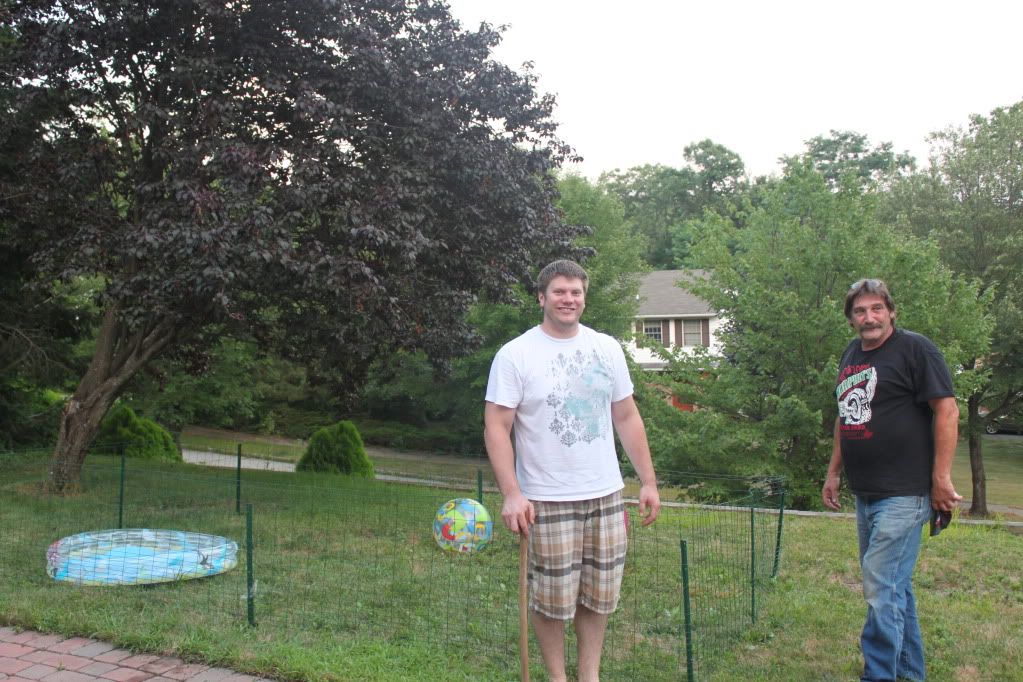 I now have a 10x15 playpen that cost half theprice of the small little I don't know size from the baby store. YEAH for me!!!