A while back my brother went to Mexico and he came back with 3 souvenirs. 2 out of the three were for my babes. His only nephews. (He's rocked Uncle gifts since the day they were born! - I should post about those gifts.)
When he was in Mexico he bought himself and the babes matching shirts. The smallest size they had was 12 months. They were only (maybe - I can't remember) 6 months at the time. He figured he would get them anyway. They'd grow into them right :)
The second the shirts fit I put the boys in them. They wore them often! I texted Uncle Jimmy yesterday and said, "If you happen to stop by today you should wear your I <3 to .... shirt. The boys have theirs on and I don't know how much longer they are going to fit. I've never gotten a picture of the 3 of you in your matching shirts."
What do ya know. Yesterday evening who do you think stopped by wearing their I <3 to... shirt.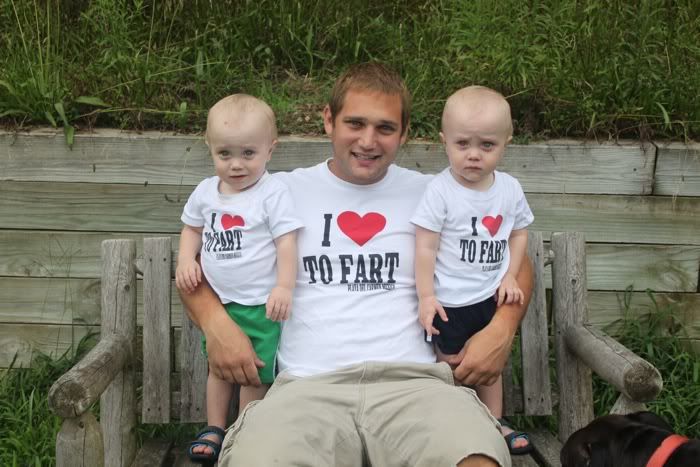 Micaiah - Uncle Jimmy - Gunnar
Micaiah thinks it's starting to stink!
Micaiah wants out! It's too stinky!