This is the FIRST time I got a cake done at a decent time. I am normally up until 4 in the morning working on them. This one was done and I was cleaned up by 10:30. SO COOL!
The cake was ordered by a bride that wanted to surprise her hubs to be on their rehearsal dinner. Hubs to be LOVES golf so she thought a golf themed cake would be perfect for him.
This cake is filled with buttercream and cut up Snickers. Cutting Snickers is NO fun at all.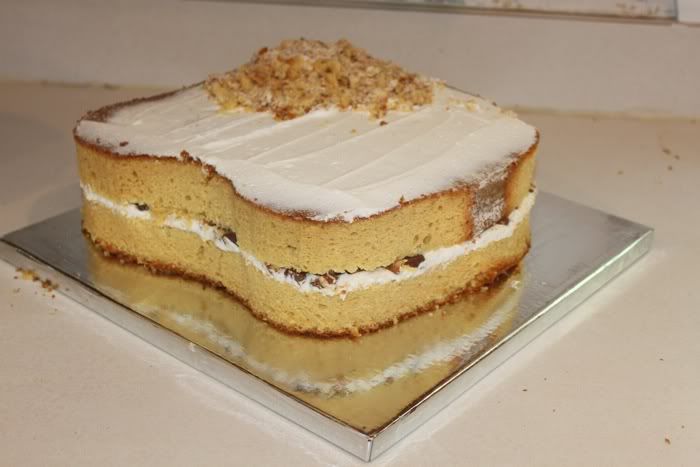 I started with a square 12x12 cake. Then I cut around the edges and used some of the 'garbage' (that is never garbage... hubs and I like to use that under and on ice cream YUM!) to make a mound.
I stopped taking pictures after icing the cake. I got into this cake and wanted to get it done 'quickly'. So I only have finished pictures.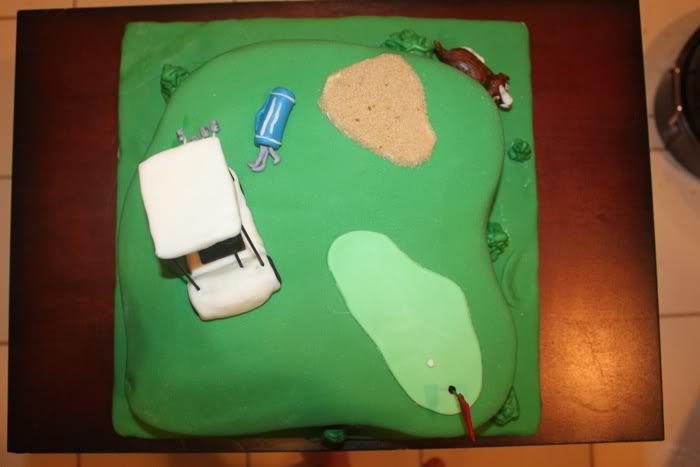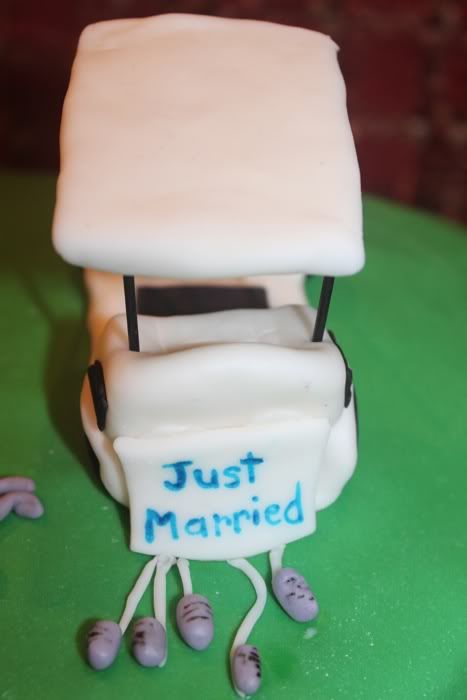 The groom has a springer spangle named Calli and the Bride ask if I could try to make her. I tried. I think it came out ok.
This cake was a lot of fun. I know why it took half the time as normal... it's only 1 tier but I did make a bunch of different 'things' for it.