December 1st. Day 1.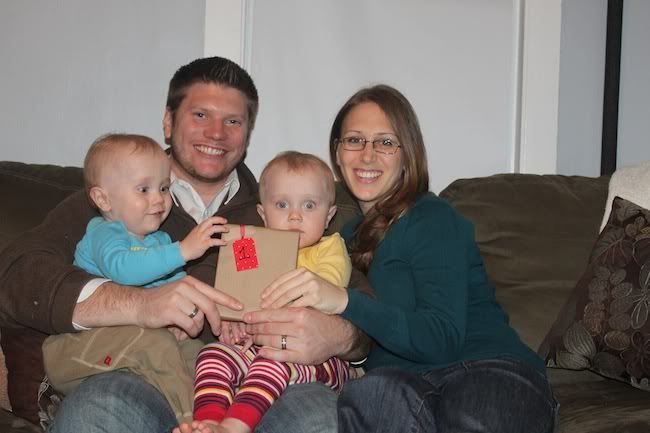 Showing off our first book.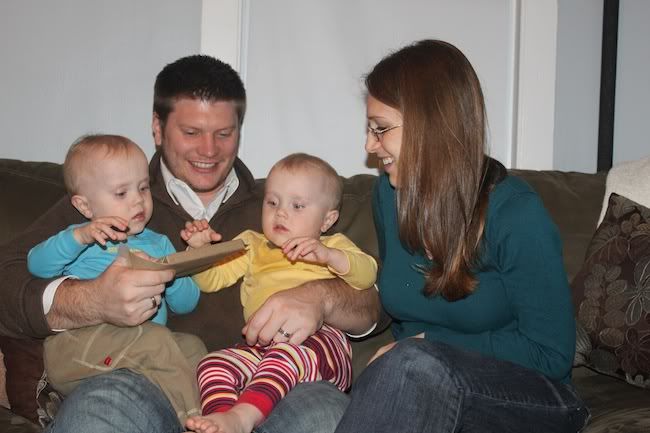 Opening our first book.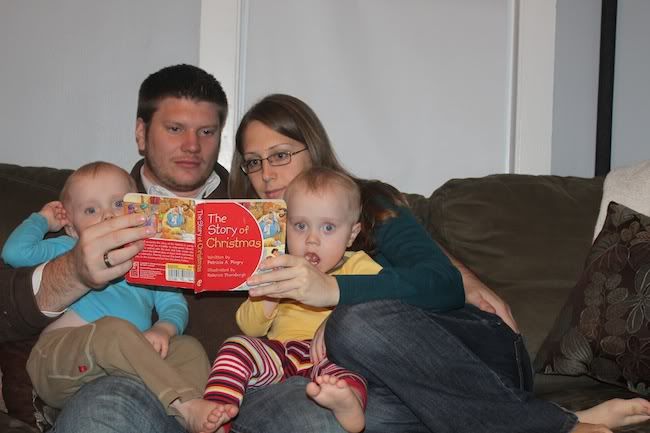 Reading our first book. Doesn't Hubs look thrilled :) This was a 'posed' picture. The ones I took of us actually reading sadly were blurry. I think when I set the camera up and pushed the button my preggo belly was sticking in front of the lens and it focused on my belly instead of the boys on the couch.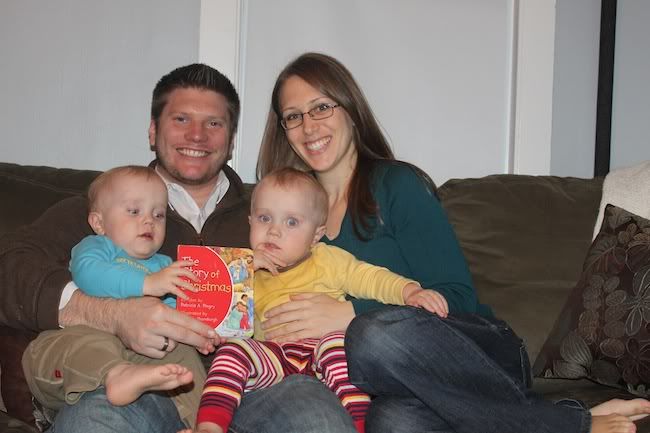 Showing off the book we just read.
I was so happy with how tonight turned out! They boys were so sleepy that they did not move the entire story. They sat so nicely and listened to the story. I think choosing a book that they have had out in their midst for the last year for our first nights reading really helped.
I doubt I will take pictures of every count down... but hey, you never know.