On Friday night I decided to try one more time at taking the boys Christmas photo. It's not what I totally wanted, but I was able to find one that would work.
In order to get them to stay close enough to each other and not run away I decided to put them in their stuffy bucket.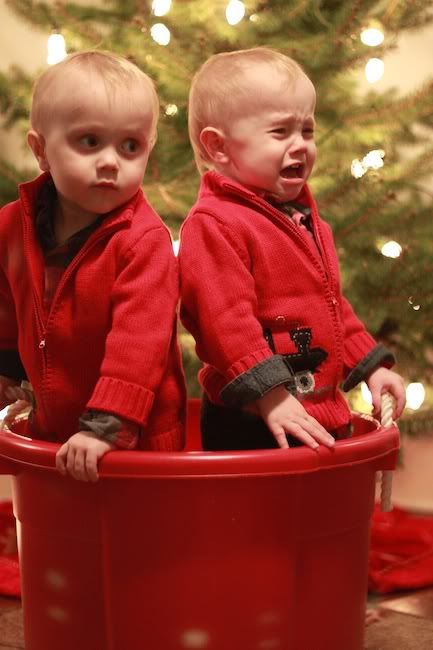 M wasn't thrilled with the idea. G didn't seem to mind. I think he found it funny.
However he did try to climb out once or twice.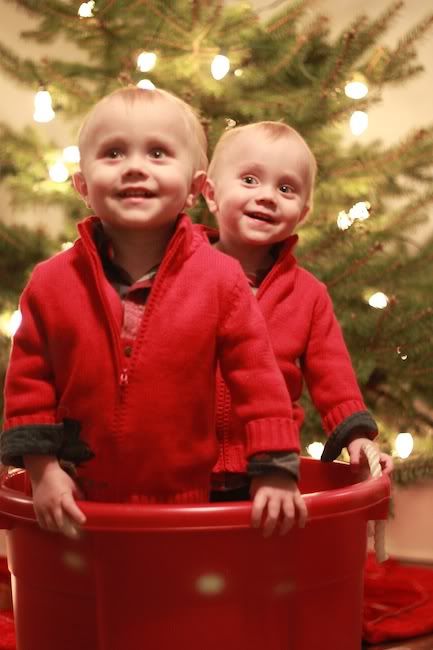 It didn't take long for M to buck up :) Hubs was behind me grabbing his belly and saying HO HO HO really loud just like Santa. The boys LOVED that!
Here's G HO HO HOing back to Daddy.
The boys were very happy to be in the stuffy bucket together. There were lots of squeezes and kisses.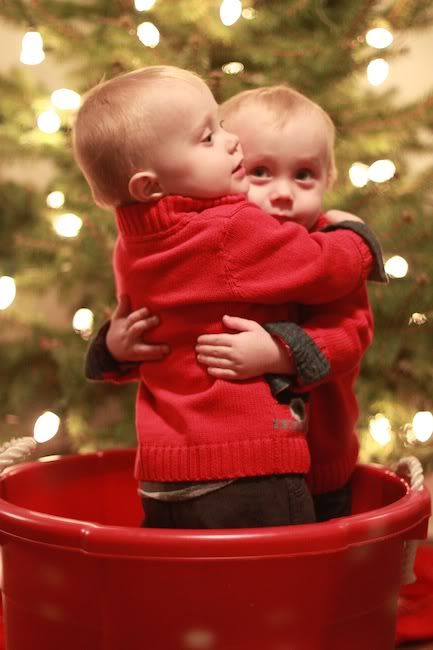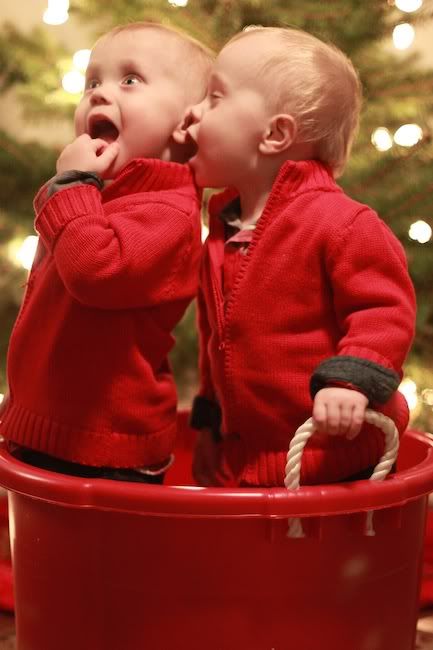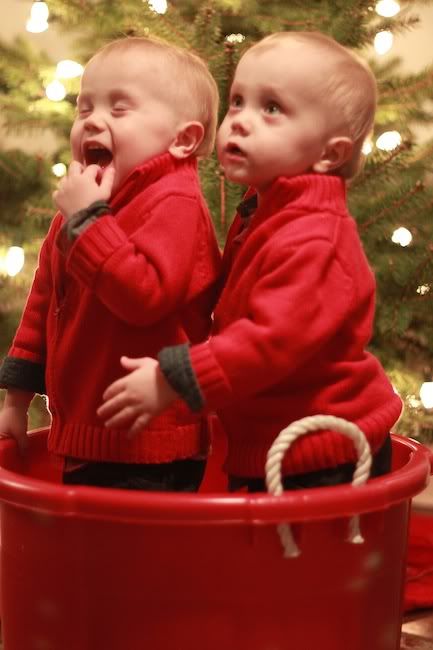 M - I just love this picture of him. What an amazing smile.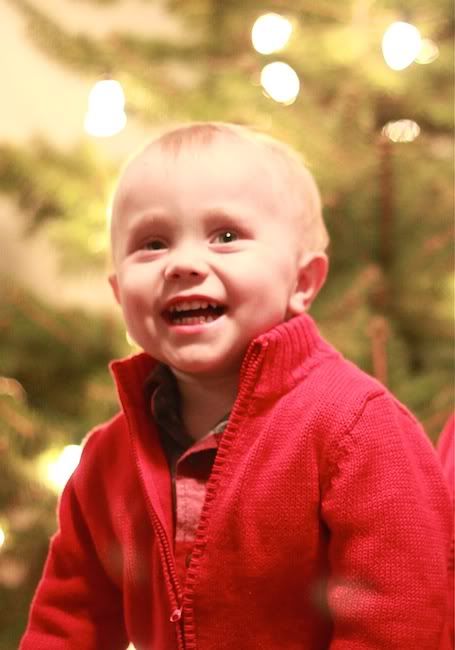 G - Is just as cute. I can't believe what beautiful boys
After I finally got a shot that I thought would be good enough I told they boys they were all done.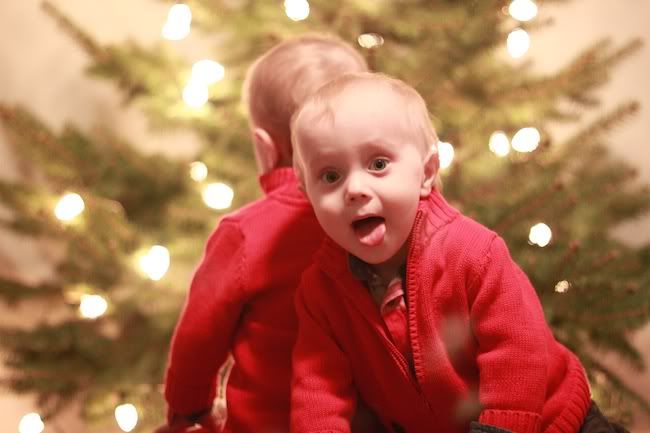 M happily climbed out of the stuffy bucket.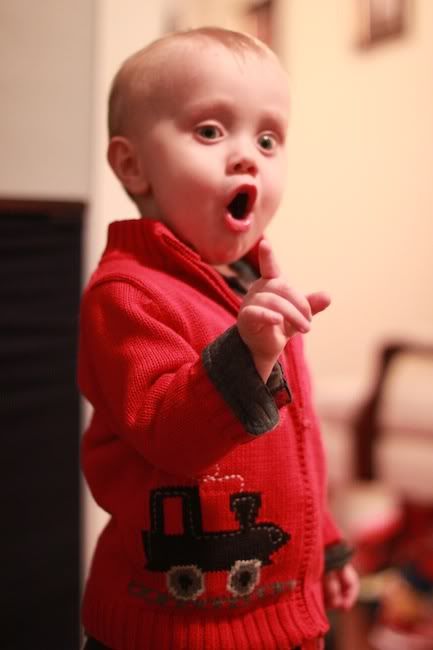 G climbed out and happily continued saying HO HO HO.