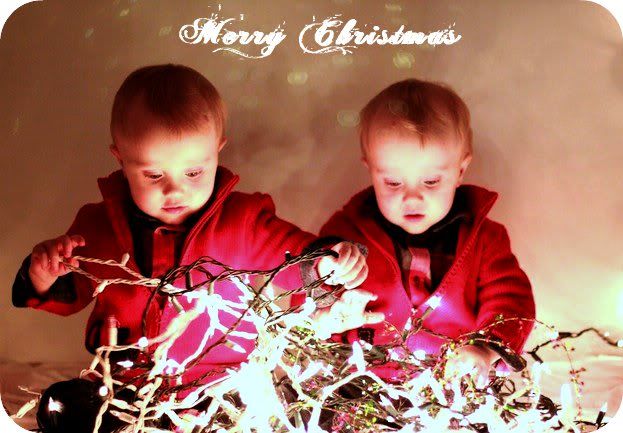 I can't believe that Christmas is just days away. I'm not even a little prepared. I asked Hubs last night why we didn't wait transferring the boys from their cribs to their big boy beds until after Christmas. He laughed and said I guess we should have. I have not been able to get a thing done since we traded up for big boy beds. Their awesome 3 hour morning into afternoon nap has been horrible and their hour afternoon early evening nap has been nonexistent. I still need to go Christmas shopping,
finish
start 5 homemade gifts (who knows when I'm going to be able to go and get the supplies for those gifts... it's hard to take out 2 one and half year olds that haven't napped in over 2 weeks...and Hubs doesn't get home until half the stores I need are closed), wrap, and get Christmas morning breakfast ready. Not to mention we have plans tonight, tomorrow night, then of course it's Christmas Eve and then the big day.
To top it off my little M decided that it would be a great time to have a 103 fever for 2 days straight.
The little jumping bean in my belly is going to be going crazy soon because I think I am going to be drinking a whole lot of coffee (YUCK) the next two to three nights just to get some things done. Here's to staying up super late.