It's DONE! I am so happy that the advent calendar is ready for the first reading tonight!
It was such a pain in the rear to do! I had my mind set on hanging the books from the railing of the stairs. OH what a dumb idea!
When I started I thought maybe I would just slide the books in between the railing dowels, but there aren't enough stairs to house 25 books. So I was back to hanging them. UGH!
The stairs is my FAVORITE Christmas decoration in the house. Since we moved in I have wrapped garland and white lights around them and decorated them with holly berries and sparkly pinecones. I honestly don't love the addition of the hanging books. However, that's where I decided to put them. I'm not taking them down now! And seriously what fun would it be to just have a pile of wrapped books on the floor.
If I had a mantel I would like to line them up there. They would basically all be hidden behind the next one and all you would see is the number tag. I think that would be pretty. One year I think I would like to not wrap them. I think it would be fun to see all the different covers during the month. Then again I can always put the read ones somewhere to see. But where...
Anyway here it is...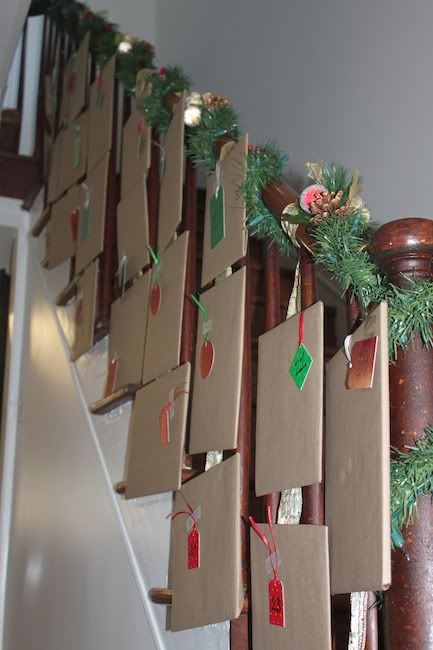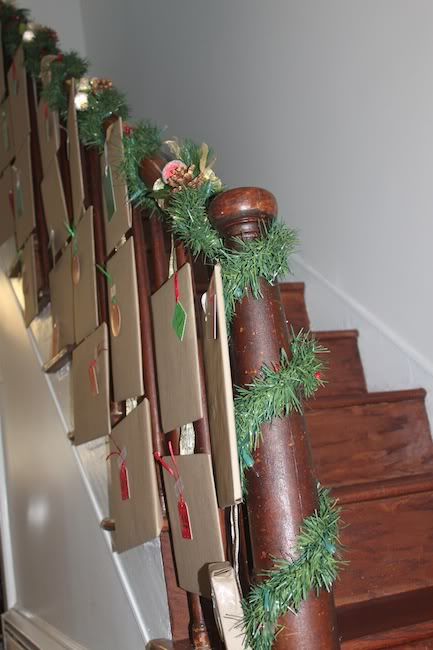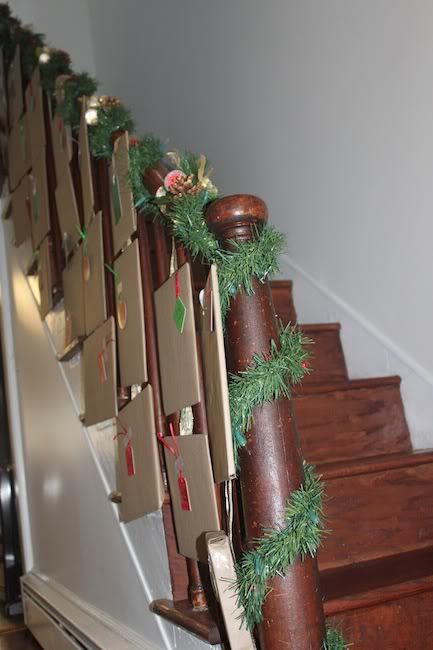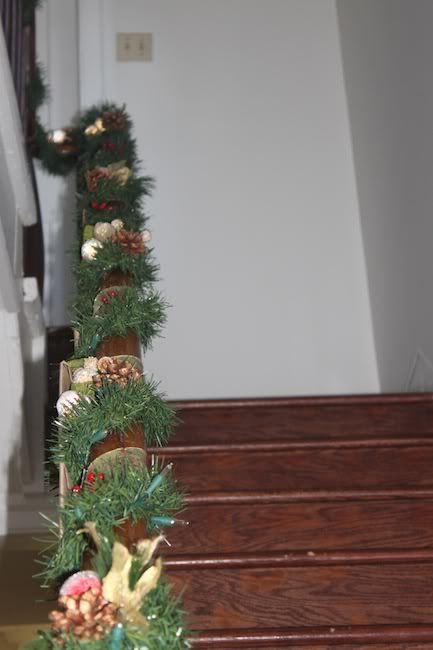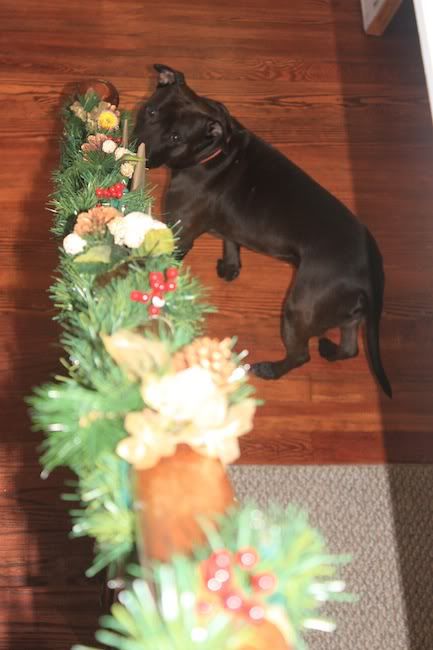 They are basically all the same picture. It was kinda hard to be in the little hallway and get a good shot, but this is what I got.
I am so looking forward to reading book #1 tonight! Hopefully I can get some good pictures of us all reading. Hopefully the boys will somewhat sit through it. I picked a shorter book for tonight. One that's a little bit more babe friendly.
Can't wait until our 3rd night. On our 3rd night we will have the glow from the Christmas tree lights.
:)